H2O for HOAs
A FREE Education and Networking Event for HOA Board Members, Property Managers, and Landscapers!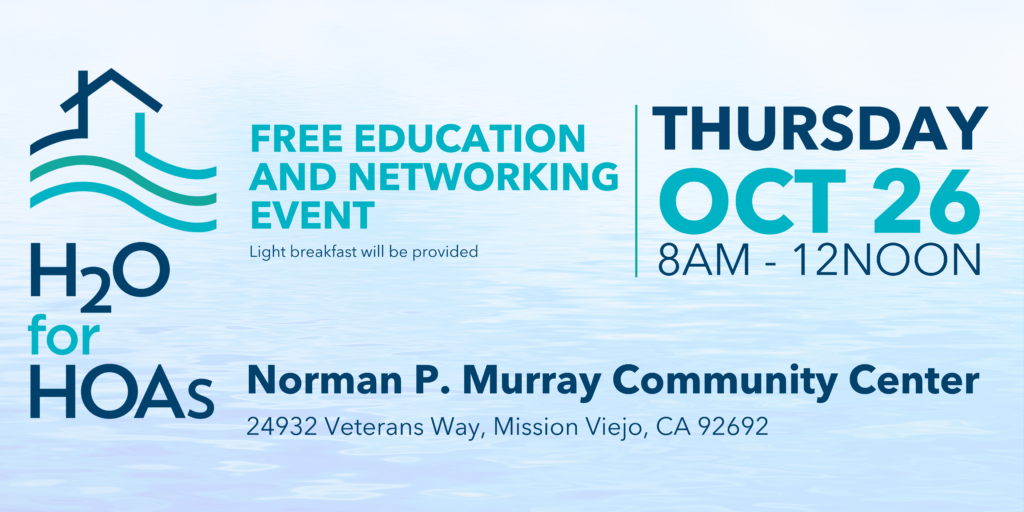 H2O for HOAs will be held Thursday, October 26 from 8:00 AM – Noon!
In partnership with over a dozen water agencies and cities, Moulton Niguel Water District lead the initiative to bring together the HOA community — including board members, property managers, professional landscapers and residents — to provide education and inspire conversation and collaboration on water management topics.
Watch the 2021 H2O for HOAs Recap:
Looking for Past Presentations?
Click on the links below to view presentations from the October 2022 H2O for HOAs:
Click on the links below to view presentations from the October 2021 H2O for HOAs:
Click on the links below to view presentations from the October 2020 H2O for HOAs:
Click on the links below to view presentations from the October 2019 H2O for HOAs:
Click on the links below to view presentations from the October 2018 H2O for HOAs:
Click on the links below to view presentations from the April 2018 H2O for HOAs:
Watch Our 2018 Recap Video From Our First H2O for HOAs: