NatureScape Program
A one-stop shop to transform your landscape into a beautiful, California native garden!
NatureScape is a direct-install Turf-to-Native Garden Program that helps customers replace turf with a native, low water-use landscape. NatureScape participants receive:
Free pre-qualification landscape and irrigation assessment
50% off design fees,
$4 per square foot of turf that is replaced
Check out the Virtual Garden Tour to visit some of your neighbors' NatureScape Gardens!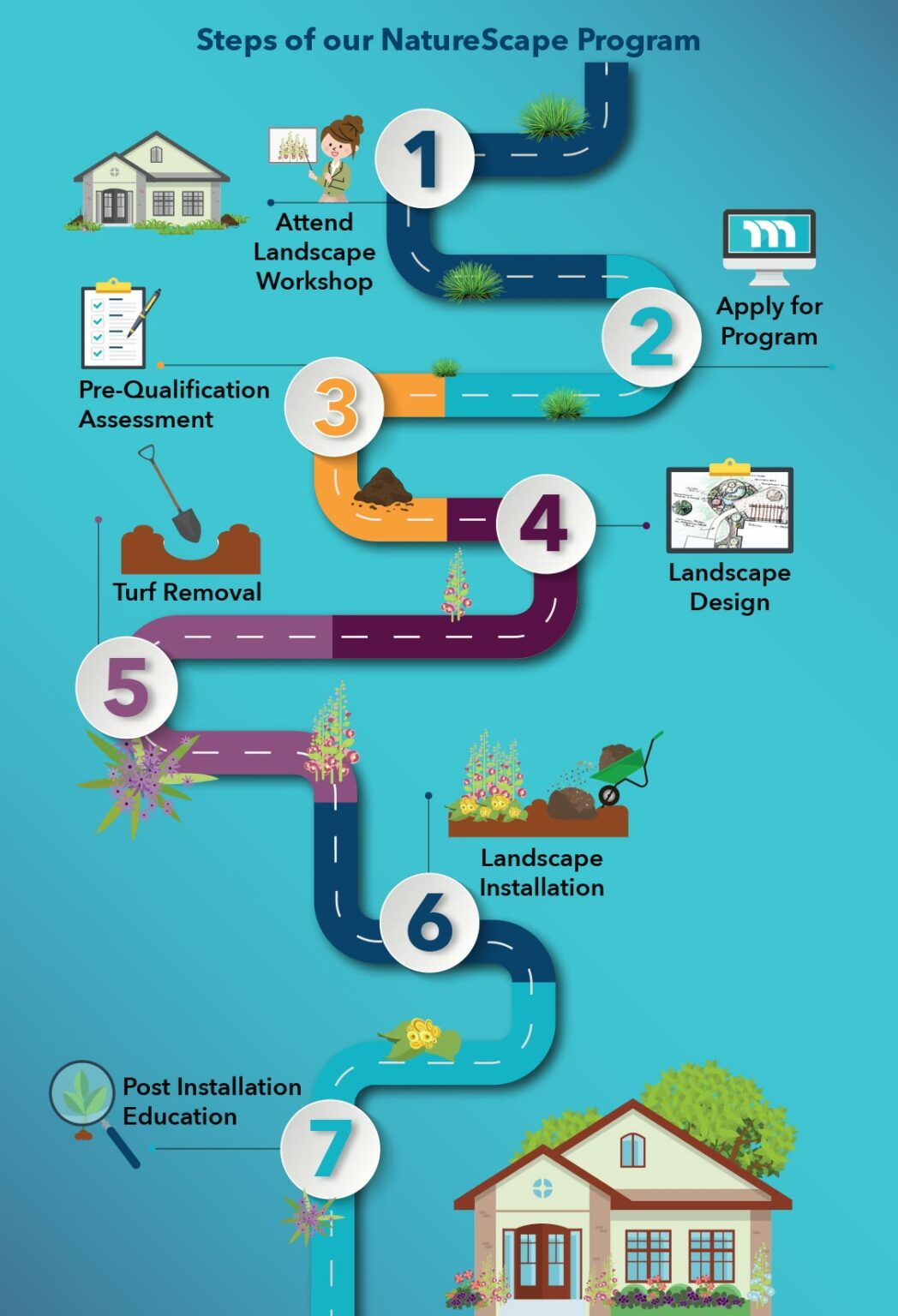 Attend a Workshop
Apply for the Program
Click here to apply and participate in the NatureScape program. You can click here to read the Customer Participation Agreement
Pre-Qualification Assessment
Contractor will inspect and assess the irrigation system and service location to confirm the site satisfies the minimum eligibility requirements of the program. Contractor will complete assessment in 1 day.
Landscape Design
Contractor will provide Applicant with a design consultation which will discuss the turf removal method, potential landscape layouts, a native plant palette, and estimated project costs. Contractor will complete the landscape design and contact the Applicant to schedule the design delivery within 1 week.
Turf Removal
Contractor will begin turf removal process. Contractor will complete the turf removal process in 1 day.
Landscape Installation
Contractor will complete the installation of a new native landscape so that when mature, at least 75% of the rebated portions of the landscape will consist of plant material. Contractor will complete landscape installation within 14 days.
Post Installation Education
90 days following landscape installation, Contractor will provide education to the Applicant on how to properly care for and maintain plants and landscape.
Most projects are complete in as little as 6-8 weeks.