Finance
Moulton Niguel Water District's Finance Division oversees the financial operations of the District, and takes pride in providing strict oversight concerning the use of District funds. This department maintains the financial systems and records of the District in accordance with generally accepted accounting principles, as well as applicable laws, regulations and District policies.
Moulton Niguel continues to ensure stable, efficient, and reliable financial operations by utilizing an array of internally prepared and independently confirmed resources, including regular financial reporting and analyses. Our Financial Planning and Accounting Departments provide insight on accounting, budgeting, and billing to support sound monetary management for our District while adhering to applicable laws, policies, and regulations. Internally prepared financial documents and independent auditor's reports, made available on this page, indicate the District's productive stewardship of public funds.
Moulton Niguel's Comprehensive Annual Financial Report contains the audited financial statements for the District and is prepared annually. The annual report contains additional information required to receive the Government Finance Officers Association (GFOA) Certificate of Achievement for Excellence in Financial Reporting, intended to encourage government agencies to go beyond the minimum requirements of generally accepted accounting principles. The annual report can be used to provide an assessment of the District's financial condition, inform readers about District services, including information about capital improvement projects, and discuss key initiatives. Read more below.
Click here to view the 2021 Comprehensive Annual Financial Report
Previous years' reports can also be accessed below:
2020 I 2019 l 2018 l 2017 l 2016 | 2015| 2014 | 2013 | 2012 | 2011 | 2010 | 2009 |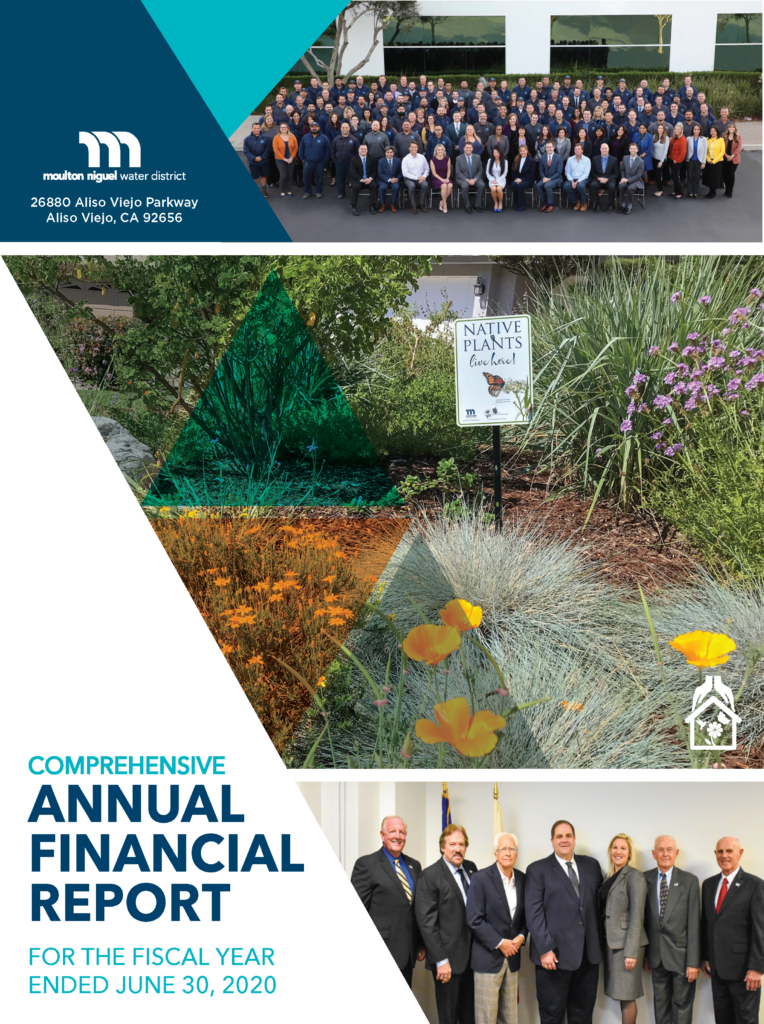 Single Audits are required for Governmental Agencies that receive at least $750,000 of federal funds in one fiscal year. The audits must be conducted by an independent certified public accountant, and are in addition to the audit of the annual financial statements. The Single Audit focuses on both financial and compliance requirements related to federal funding. Read more below.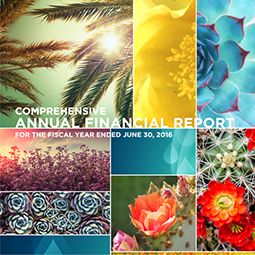 Moulton Niguel's Financial Planning Department secures effective financial solutions with strategic budget planning and routine funding analyses. Learn more about our Annual Operating and Capital Budgets, and review annual information outlining financial points of interest, such as statement of net position, revenue, expenses, and cash flow, along with independent auditor reports.
FY 2022-23 Adopted Operating and Capital Improvement Program Budget
Previous years' reports can also be accessed below: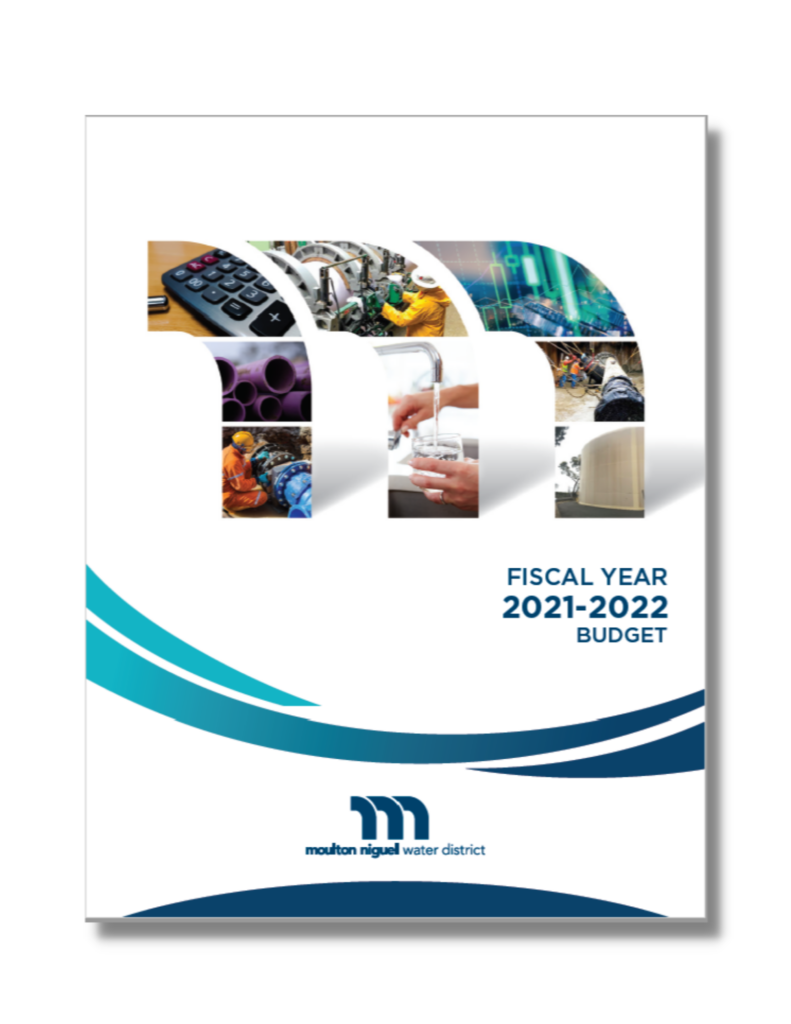 Moulton Niguel's Long Range Financial Plan provides informative content outlining Moulton Niguel's long-term financial planning strategy. Topics covered include property tax revenue, rate revenue, long-term investments, and utility costs.
Click here to view the current 2021 Long Range Financial Plan
Previous years' reports can also be accessed below: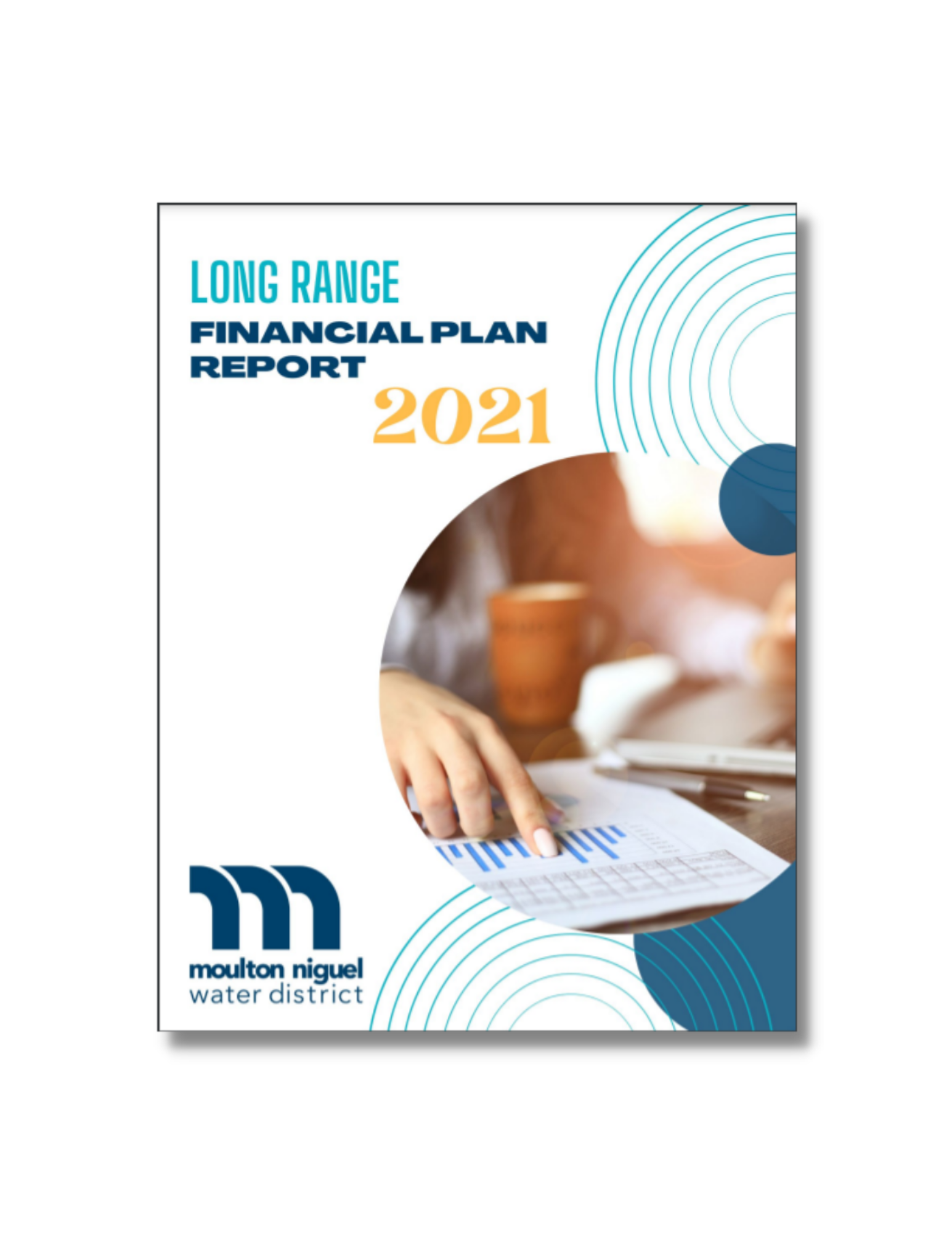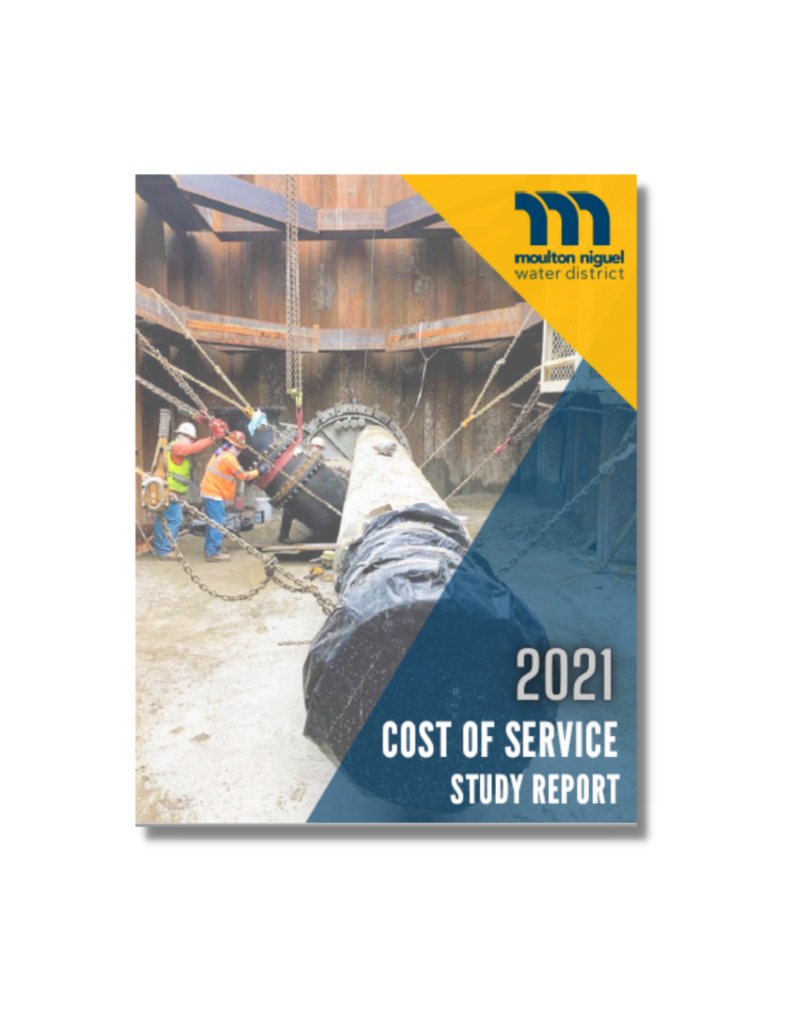 In compliance with the requirements of California Constitution Article XIII D Sec. 6, Moulton Niguel has developed and distributed notices of a public hearing to its customers regarding proposed changes to its Water, Recycled Water, and Wastewater Service Fees. For supplementary material and tools to determine how the proposed changes may impact your bill, go to www.mnwd.com/billcalculator.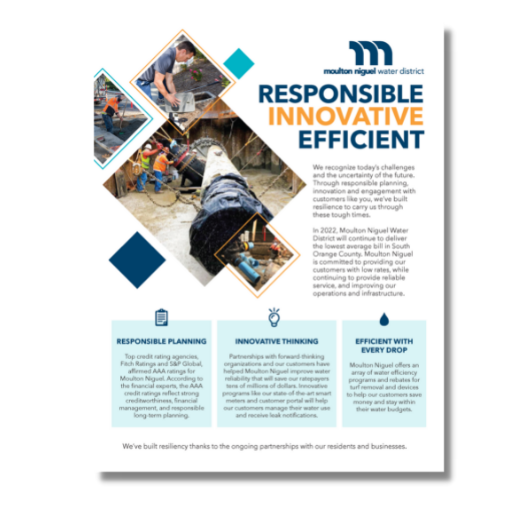 An outline of water and wastewater capacity fees and water demand offset fees to MNWD, the purpose of these fees, and the methodologies and rationale behind implementing them.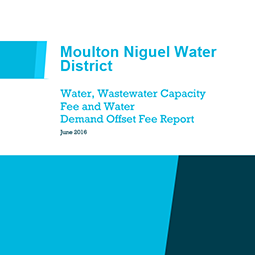 Notice of Retention of an Independent Registered Municipal Advisor