Welcome to Moulton Niguel Water District!

Moulton Niguel Water District delivers high-quality drinking water, recycled water and wastewater services to more than 170,000 customers in Laguna Niguel, Aliso Viejo, Mission Viejo, Laguna Hills, Dana Point, and San Juan Capistrano. A leader in conservation and environmental protection, Moulton Niguel maintains the lowest average water bill in South Orange County.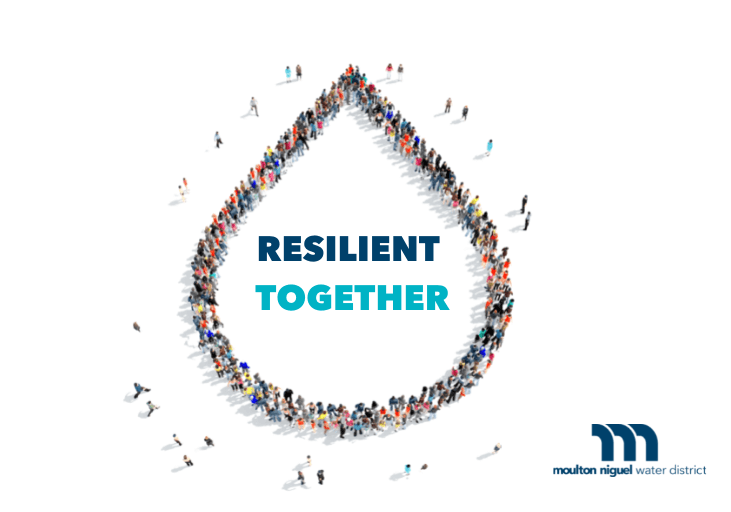 Resilient Together
Moulton Niguel Water District has partnered with customers over the years to implement water efficiencies that have made us resilient. Because of the District's innovative programs and investment in those programs, it is well-positioned to provide safe, reliable water to its customers even in challenging times. But, we can do more. From water-efficient tips to rebates and workshops, find information on how to make every drop count.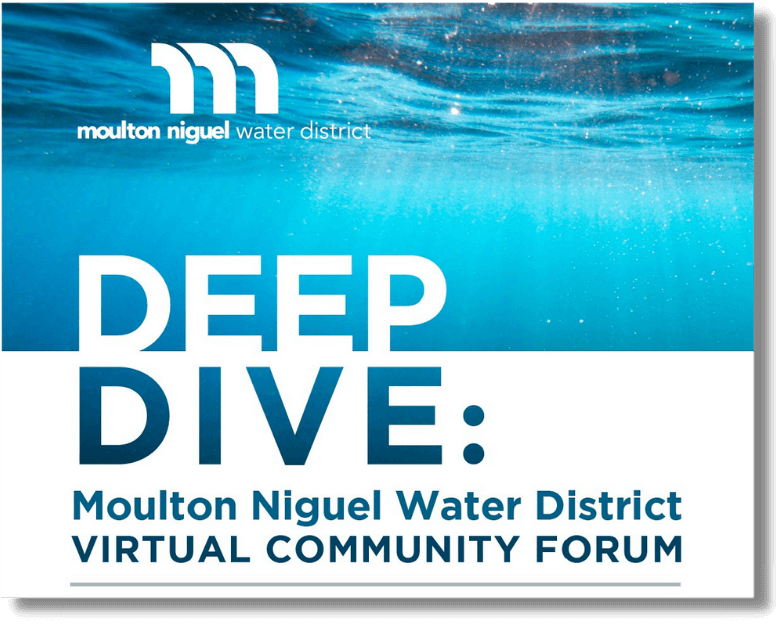 Learn about where our water comes from!
Are you interested in learning about where our water comes from? Take a "Deep Dive" with us as we cover the following topics in our virtual Community Forum!
A tour of our water's journey from the mountains in Colorado and the High Sierras to customers' taps
How our water is treated regionally and locally so it is safe to drink
How we plan for the future to ensure water reliability and sustainability Earn Rebates
Learn how you can qualify for water efficiency rebates.
Understanding Your Water Budget
Your monthly statement contains information to help you understand your water use.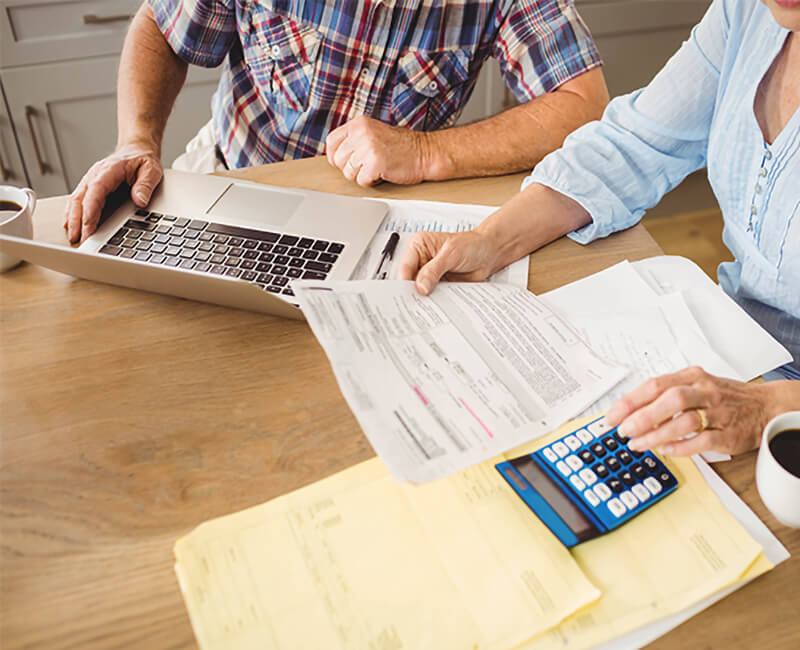 Lowest Average Bill in
South Orange County
Board Meetings and Agendas
Browse agendas, minutes, and handouts from all our Board Meetings.
Events
Visit our calendar for a full list of Moulton Niguel workshops, events and more.