Home Savings Surveys
In-Person and Virtual Home Savings Surveys Now Available!
Our In-Person Home Savings Surveys are back!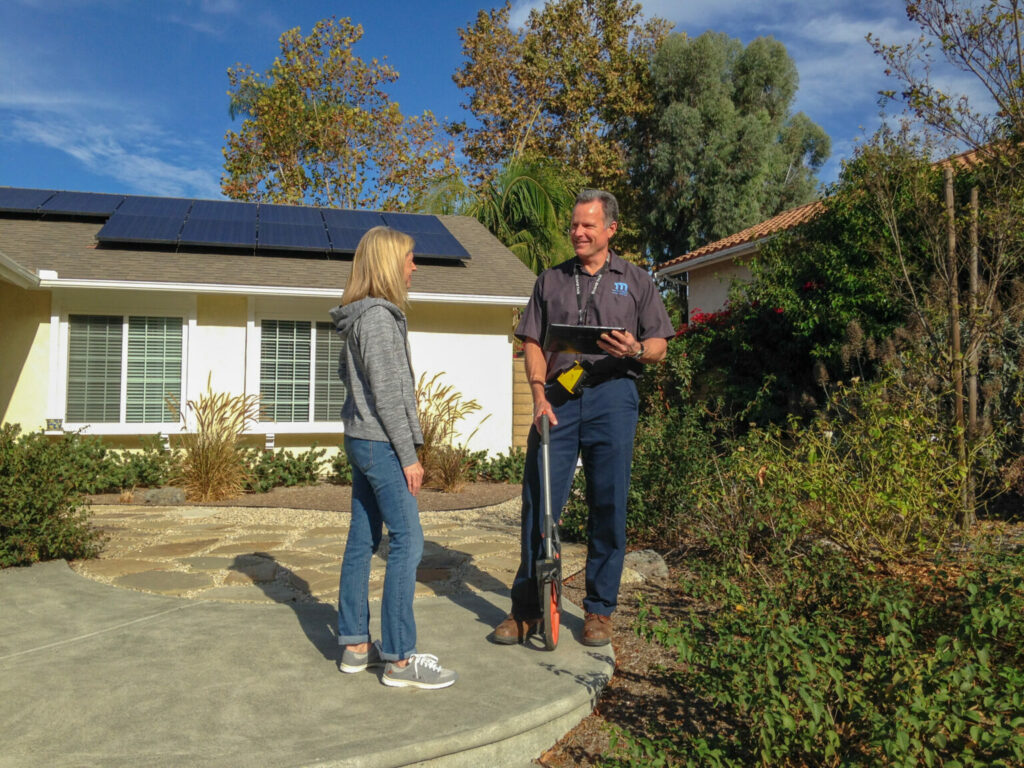 Moulton Niguel's Water Efficiency team is available to visit your home, review your outdoor watering practices, and recommend easy ways to save water and money! The visit is FREE and only takes about 45 minutes.
During the visit our water efficiency experts will:
Run your irrigation system to look for leaks, misaligned sprinkler heads and areas of ponding and/or runoff
Check your irrigation controller and recommend a watering schedule based on your landscape
Discuss your indoor water use and provide toilet dye tabs for easy toilet leak diagnosis
*Remember: Our experts carry identification and will never ask to enter your home
Virtual Home Saving Surveys are still available to customers!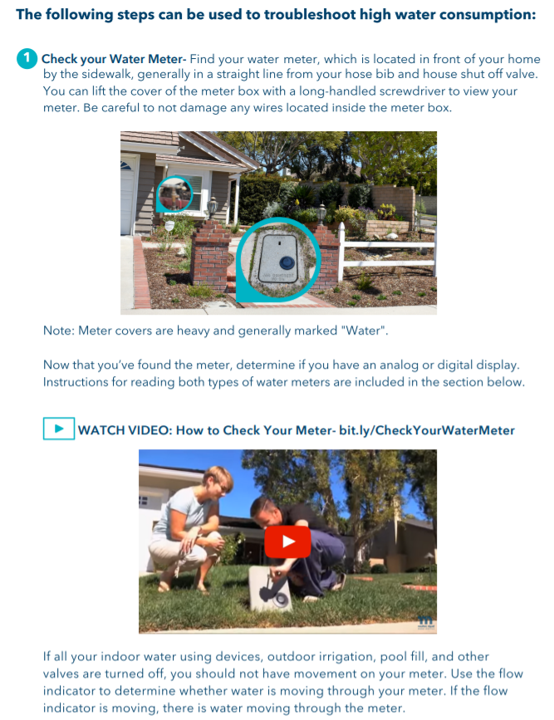 Contact Our Staff to Schedule an In-Person or Virtual Appointment

Please call us at (949) 448-4025 or email conservation@mnwd.com if you have any questions or would like to set up an appointment.
We look forward to speaking with you!
Access Our Troubleshooting Guide

Image from the Online Troubleshooting Guide, We also encourage you to explore our online Troubleshooting Guide, which we developed to help our customers identify where you might have a leak or other unintended use of water.
We've prepared step-by-step instructions, filled with pictures and videos, to help you troubleshoot high water consumption. The guide walks you through how to locate and check your water meter, search for indoor leaks, diagnose different types of toilet leaks, set your irrigation timer, and more!