Your Water Meter is Getting a Technology Upgrade
Bringing Smart Technology to Your Water Meters
Our Board of Directors is excited to provide you with the latest tools and technologies to put the power in your hands and provide access to your water information at your convenience.
Through more than $2 million in federal grants received by the U.S. Department of Interior Bureau of Reclamation, Moulton Niguel is upgrading your meter technology as part of our "Advanced Metering Infrastructure" (AMI) program to help customers save water and money.
We completed a successful pilot program, installing more than 9,000 smart meters on all our recycled water and irrigation customers, all our commercial and multi-family customers, and to 1,800 residential customers.
Current Phase: Smart Meters for All Customers
Currently, we are in the final phase of our smart meter program implementation, which includes the installation of approximately 45,600 smart meters for our remaining residential customers. This project is expected to save more than 500 million gallons of water every year!
The upgraded meter technology will help proactively detect water leaks, improve operations, and enable all customers to monitor their hourly water usage through MyWater MNWD, our online customer portal.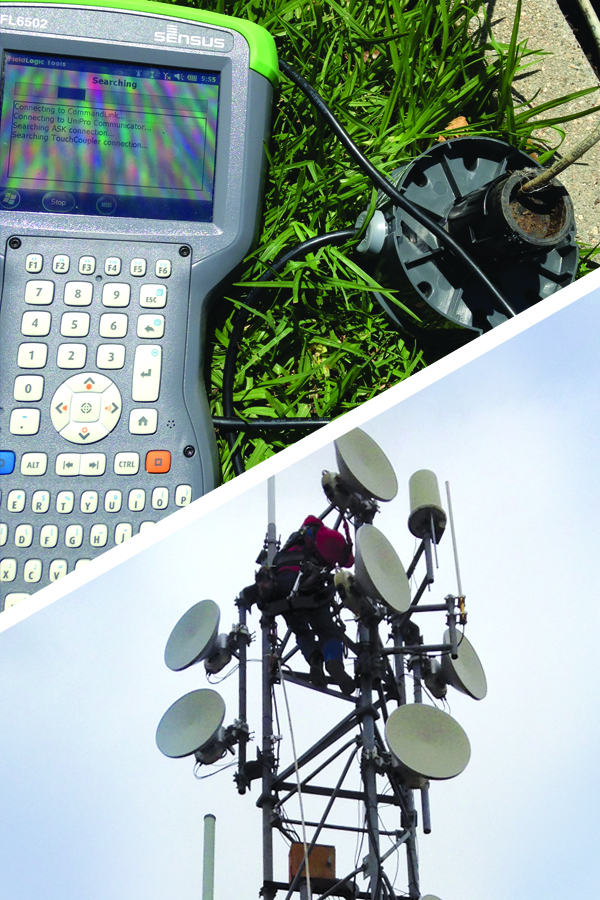 What's In It For Me?
24/7 secure web portal and app
Monitor hourly water usage
Review water usage trends
Receive alerts about potential leaks in your home
Avoid unintentional high water consumption
View and pay bills
Access money-saving water rebates
Learn about water efficiency programs
Enroll in paperless billing
The ability to view daily insights and get proactive notifications can save water and money. For example, if there's a high volume of water used in the middle of the night, it could indicate there's a potential leak at your home. Customers could sign up to receive a leak alert, and if you've signed up to receive push notifications through our mobile app, you'll be able to get the notification right on your phone.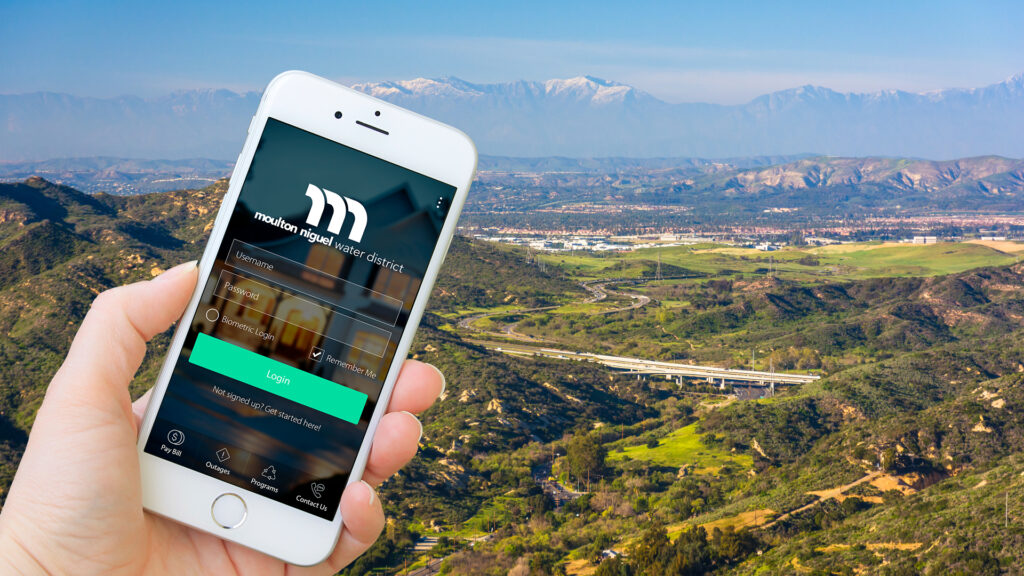 How Do I Access This Information?
Sign up for our customer portal, MyWater MNWD, to monitor your hourly water usage data and sign up for leak alerts.
Sign up online at mywater.mnwd.com or…
Download the app through the App Store (on your Apple device) or Google Play (on your Android device)
What Can I Expect?
Moulton Niguel has hired Ferguson Waterworks to support the smart meter installation for all of our customers.
A Ferguson technician will install an upgraded radio to your current water meter.

This process is generally complete within 15 minutes.
You are not required to be home during the installation.
No interruption of water service is expected during the installation.

We would greatly appreciate it if you can ensure your meter box is clear of any clutter or landscaping before we make the upgrade.
You will be notified the day your installation has been completed.
*Note: For your safety and security, every Moulton Niguel employee and contractor carries a picture ID card, will be wearing a company uniform, will arrive in a company vehicle, and will never ask to enter your home.
Questions?
If you have any questions about our smart meter program and what to expect, please email or call our Customer Service department at customerservice@mnwd.com or (949) 831-2500.