Careers
Thank you for your interest in joining the
Moulton Niguel Water District Team!
Moulton Niguel Water District is an equal opportunity employer that operates as a public agency to deliver vital water, recycled water, and wastewater services to more than 170,000 customers in South Orange County. Our organization is fueled by the hard work of our team members and a constant dedication to efficiently serving the public. If you feel that you can bring added value to the Moulton Niguel team, please visit our Job Opportunities page and review current open positions to find a possible role that would best fit your background and skill set.
We also encourage those interested in joining our team to utilize the Job Category Interest Notification page and subscribe to receive email alerts when specific jobs open at the District.
To review District compensation schedules and labor terms, please visit our Compensation Information page.
If you have any questions, please contact Human Resources at (949) 448-4070 or jobs@mnwd.com.
Moulton Niguel Named Top Workplace in Orange County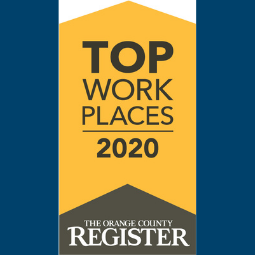 Moulton Niguel Water District has been named a top workplace in Orange County for four years in a row! In 2020, the District was pleased to be named the #1 Top Workplace in Orange County by the Orange County Register. We take great pride in providing the absolute best service to our customers, and that service starts with our employees. Even during a global pandemic, under our Board's leadership, the District has been resilient and innovative in delivering safe, clean water to the communities we serve and keeping our employees and customers safe.
Read the 2020 OC Register article here and check out our 2019 video below to learn more!