Moulton Niguel Water District's Community Forum: Taking Care of Business During COVID-19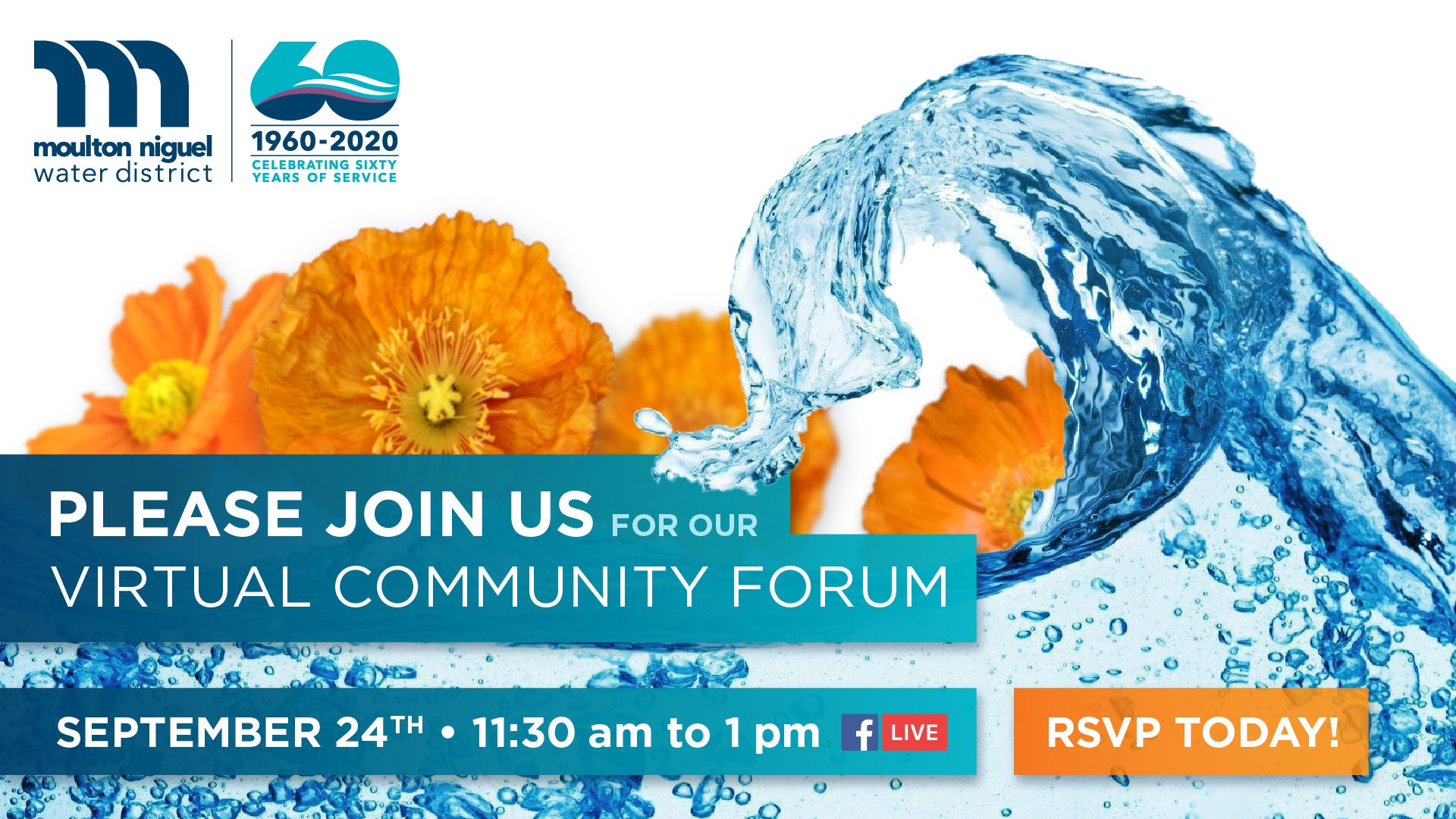 Moulton Niguel Water District invites the public to watch a virtual Community Forum on its District operations, customer service, and response to the COVID-19 global pandemic.
"There's no question that COVID-19 has been a challenge. But we have met and continue to meet this challenge and are here for our customers," said Moulton Niguel President Brian Probolsky.
On September 24, the District hosted, "Taking Care of Business During COVID-19," which featured presentations from Moulton Niguel Directors and staff. Moulton Niguel hosted the forum to enhance communication with its customers and community stakeholders, and to discuss current water issues, ongoing water needs, and how the District has adapted to continue serving its customers during the COVID-19 pandemic.
"With our Community Forum, Moulton Niguel hopes to reach more customers and generate new ideas for improving service," explained Moulton Niguel Vice President Duane Cave.
Moulton Niguel Community Forum:
Date: Thursday, September 24, 2020
Time: 11:30am
Topic: Taking Care of Business During COVID-19 – Even during this global pandemic, our District has continued to provide 24/7 water service to our customers. Join us for an update to hear how we've kept the delivery of safe, clean drinking water as our top priority and how we've kept our customers informed and engaged on important updates.
Watch the Video Here: