Brian Probolsky
Vice President, Moulton Niguel Water District
Biography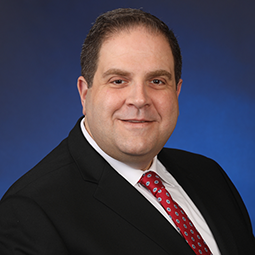 Brian Probolsky
Vice President
Brian S. Probolsky serves as First Vice President of the Moulton Niguel Water District.
Under his leadership, Moulton Niguel provides more than 172,000 customers with safe and reliable water service at the lowest average monthly bill amount in South Orange County.
Vice President Probolsky's priorities include maintaining reliable access to a clean water supply, protecting our beaches and local waterways from pollution, and embracing state-of-the-art water technology to improve customer service and reduce operating costs.
He has served as a member of the Moulton Niguel Board of Directors since 2008 and President of the Board of Directors from 2019-2023. During his tenure, the District has won numerous awards from numerous organizations, including the WaterNow Alliance, Association of California Cities – Orange County, Orange County Business Council, Sustain SoCal, and the State of California for our environmental initiatives.
An accomplished entrepreneur and seasoned senior management professional, Mr. Probolsky has brought his private sector experience to the public sector. As Chair of Moulton Niguel's finance committee, Brian Probolsky managed its long-term financial plan and successfully guided the District to its AAA-credit rating from two of the world's top independent ratings agencies.
Vice President Probolsky has also been a strong advocate for technology and innovation. As Chair of the Finance and Technology committee, Moulton Niguel became the only water district in the world recognized by Amazon at its annual competition for best practices in cloud innovation. In recognition of his effective financial management, Probolsky was chosen to serve as chair of the Orange Countywide Oversight Board, where he represents all of Orange County's special districts, ensuring accountability for the proper dissolution of 33 redevelopment agencies.
Mr. Probolsky's extensive public affairs experience includes top management positions for numerous government agencies, including as Chief of Staff to three members of the Orange County Board of Supervisors. As the inaugural CEO of a joint powers authority, Probolsky helped with the authority's formation, negotiating agreements between member agencies, and regulatory compliance with state and federal agencies. Previously, Mr. Probolsky worked at OC Waste & Recycling, where his team executed solid waste disposal agreements covering recycling, hazardous waste, and debris diversion for all 36 cities in Orange County, 3 sanitary districts, and 2 regional importers.
An active member of our community, Mr. Probolsky has served on the Orange County Parks Commission, South Orange County Watershed Management Area, Laguna Niguel Parks & Recreation Commission and Saddleback College Foundation Board of Governors.
Brian is a longtime resident of Laguna Niguel, where he lives with his wife and three boys, all of whom proudly attend Capistrano Unified Public Schools.