Duane Cave
President, Moulton Niguel Water District
Biography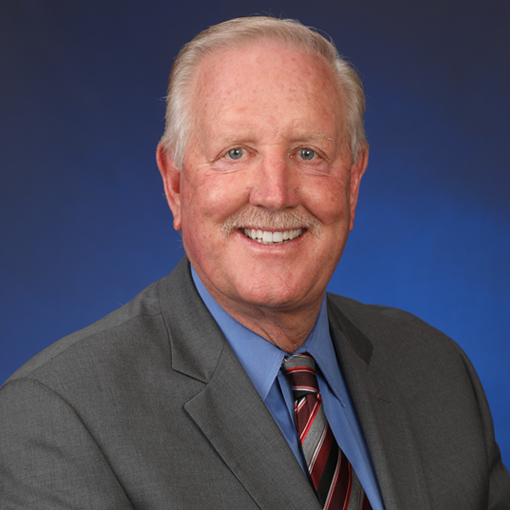 Duane Cave serves as President of the Moulton Niguel Water District.
For more than four decades, Mr. Cave has helped public utilities identify ways to better serve their customers and strengthen their relationships with the community. Under his leadership, Moulton Niguel delivers safe, clean and reliable water service to more than 172,000 customers at the lowest rates in South Orange County.
In his capacity as chair of the Board's Technical Committee, Mr. Cave has worked to build a robust infrastructure, approve balanced budgets, and maintain prudent emergency reserves. He believes that public utilities should act as a "silent service," providing low cost, dependable and reliable water, electricity and natural gas that's always available.
President Cave, who joined the Moulton Niguel Board of Directors in 2014, leads the District's outreach efforts and has expanded its community partnerships as Chair of the Citizens Advisory and Community Relations Committee.
An experienced utility professional, President Cave uses his extensive knowledge of public utilities and public affairs to cement Moulton Niguel's reputation as an award-winning utility provider. He believes in embracing new technologies to help customers save money and streamline District operations. In 2018, Moulton Niguel was the only water district in the world recognized at Amazon's annual global innovation competition.
During Cave's tenure, the District received the state's highest environmental honor, the Governor's Environmental and Economic Leadership Award, for its efforts to combat pollution and restore local water habitats.
As Moulton Niguel's delegate for the San Juan Basin Authority, President Cave has advocated for sustainable water policies that protect the environment, preserve local ecosystems, and maintain clean creeks and beaches.
He encourages the next generation of water leaders by supporting the District's educational and community outreach efforts, including its programs to develop future water industry professionals and teach middle schoolers about watershed protection.
Mr. Cave is an active community servant in South Orange County, volunteering his time on the board of the Boys and Girls Club of Capistrano Valley, Sustain SoCal, Orange County Taxpayers Association, the Laguna Niguel Chamber of Commerce, and Mission Viejo Community Foundation. He is a Past Chair of the South Orange County Economic Coalition.
Duane lives in Aliso Viejo, where he promotes sportsmanship and fair play as a high school football referee and baseball umpire and a volunteer Little League umpire.