LAGUNA HILLS, Calif. (December 17, 2021) – Fitch Ratings, S&P Global Cite District's Affordable Rates, Strong Finances
Moulton Niguel Water District has once again earned the highest possible rating from two of the top independent credit rating agencies. Fitch Ratings and S&P Global Ratings have each affirmed their AAA rating for Moulton Niguel Water District. "We're proud to continue to meet the high standards for responsible financial planning from two of the world's leading credit ratings agencies," said Moulton Niguel President Brian S. Probolsky. "Moulton Niguel is committed to providing our customers with safe and reliable water service at the lowest possible rates."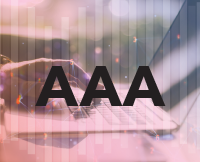 The AAA-credit rating reflects strong creditworthiness, effective financial management, and responsible long-term planning. Both Fitch and S&P award their AAA-rating to businesses and government entities that demonstrate the highest creditworthiness and maintain a strong financial record.
In its updated financial analysis, Fitch praised the District for "affordable rates" and its "exceptionally strong" financial profile. S&P Global cited the District's "strong financial management practices and policies" in its long-term capital and financial planning.
"At Moulton Niguel, we believe in achieving water resiliency through the statewide drought," said Joone Lopez, General Manager at Moulton Niguel Water District. "Our commitment to responsible financial planning and long-term strategic partnerships will enable us to sustain water resilience today and into the decades to come."
Moulton Niguel Water District delivers high-quality drinking water, recycled water, and wastewater services to customers in Laguna Niguel, Aliso Viejo, Mission Viejo, Laguna Hills, Dana Point, and San Juan Capistrano. A leader in conservation and environmental protection, Moulton Niguel maintains the lowest average water bill in South Orange County.