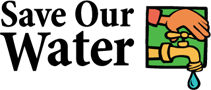 Moulton Niguel Launches New Landscaping Program To Help Customers Save Even More
Moulton Niguel Water District, which has conserved more than 500 million gallons of water through its turf replacement program, is launching a new initiative to help its customers save even more.
Beginning this month, Moulton Niguel's NatureScape program will connect customers with a local landscape designer and nursery that will handle all of the hassles that come with replacing lawns with native, climate-appropriate plants. The goal is to make it even easier for customers to take advantage of the district's generous rebates for replacing turf with water-efficient landscaping.
"Moulton Niguel has been extremely successful in finding innovative ways to help our customers save water and money," said Donald Froelich, President of the Moulton Niguel Water District Board of Directors. "This new program is designed for people who've wanted to take advantage of our turf replacement program but are overwhelmed by the thought of taking on a major landscaping project."
Read the entire piece at Save Our Water.