For the tenth consecutive year, Moulton Niguel Water District has been honored by the Government Finance Officers Association for excellence in financial reporting.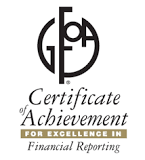 "We're proud to once again meet the gold standard for excellence in financial reporting," said Board President Brian Probolsky. "Moulton Niguel will continue to uphold financial transparency and accountability for our ratepayers."
This year marks the tenth consecutive year in which the District has received the prestigious Certificate of Achievement for Excellence in Financial Reporting, which recognizes government agencies that meet independent standards for financial transparency and fiscal accountability.
"The Certificate of Achievement is the highest form of recognition in governmental accounting and financial reporting, and its attainment represents a significant accomplishment," the Government Finance Officers Association states.
In order to qualify for the financial reporting honor, public agencies must submit their Comprehensive Annual Financial Report for a rigorous independent review by public sector financial experts. The independent review process overseen by financial statement preparers, professors, and independent auditors typically takes between four to six months to complete.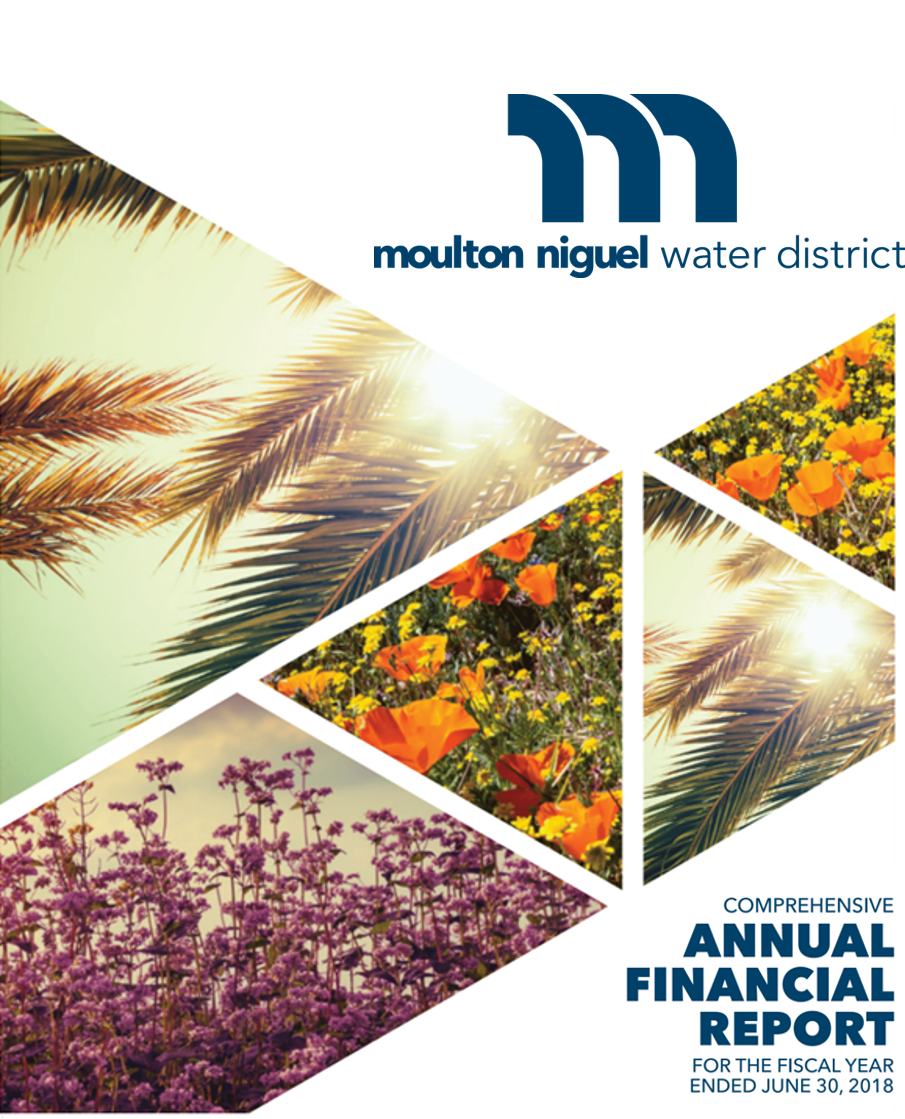 This year, the District received the highest rating possible in each category of measurement.
"Taxpayers can trust Moulton Niguel to follow the highest accounting standards and adopt the best practices for fiscal accountability," said Moulton Niguel Vice President Duane Cave.
Before being considered for the high honor, public agencies must demonstrate that the financial section of the Comprehensive Annual Financial Report includes an independent auditor's report on the fair presentation of the financial statements.
The District has received multiple honors for its impeccable finances. In March, the Government Finance Officers Association awarded the District with its 2019 Distinguished Budget Presentation Award. The District also holds the coveted AAA-credit rating from Fitch Ratings and S&P Global Ratings, two of the world's leading independent ratings agencies.
Since 1906, the Government Finance Officers Association has assisted public finance officials throughout the United States and Canada in adopting the best practices for public finances. The association represents more than 20,000 government officials at the federal, state, and local level.
Moulton Niguel Water District delivers high-quality drinking water, recycled water and wastewater services to customers in Laguna Niguel, Aliso Viejo, Mission Viejo, Laguna Hills, Dana Point, and San Juan Capistrano. A leader in conservation and environmental protection, Moulton Niguel maintains the lowest average water bill in South Orange County.