The Moulton Niguel Water District Board of Directors has approved a balanced 2018-19 budget that reinvests nearly $50 million into capital projects that will ensure ongoing access to high-quality water services.
"Moulton Niguel Water District has passed a balanced budget that will use our ratepayers' dollars wisely and efficiently," said Board President Donald Froelich. "This balanced budget puts our customers first."
The $136.3 million budget ensures that more than 170,000 residential and commercial customers in Aliso Viejo, Laguna Niguel, Laguna Hills, Mission Viejo, San Juan Capistrano, and Dana Point will have reliable access to high-quality water, recycled water, and wastewater services.
"Moulton Niguel's sound long-term financial planning allows us to provide our customers with great service – while maintaining the lowest average bill in South Orange County," said Brian Probolsky, Vice President of the Board of Directors.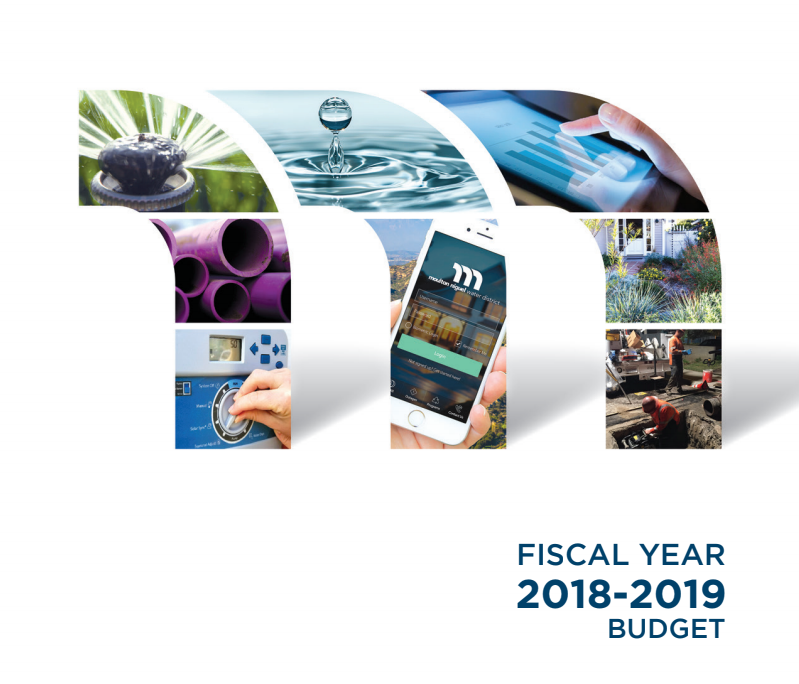 10-Year Water Infrastructure Plan Also Approved
Over the coming fiscal year, Moulton Niguel will reinvest $49.3 million in capital improvements as part of its ten-year, $321 million plan to replace and refurbish necessary infrastructure to ensure continued delivery of high-quality water service.
"With this responsible financial plan, Moulton Niguel is investing in long-term capital projects to maintain a safe and sustainable water system for generations to come," said Director Richard S. Fiore.
The District maintains an extensive water infrastructure system that includes more than 1,300 miles of water, wastewater and recycled water pipelines, approximately 20,000 valves, 53 pump and lift stations, 39 reservoirs, and four treatment plants.
"This coming year's budget reinvests our ratepayer funds into ensuring continued access to reliable water supplies and water infrastructure," said Scott F. Colton, Board Vice President.
Using Data and Technology to Keep Operations Cost-Effective
Under the operating and capital improvement program budget approved at the June Board meeting, more than 75 cents of every dollar go directly toward buying water, treating wastewater, and maintaining infrastructure. The District has made it a priority to achieve cost-effective operations.
"At Moulton Niguel, we're embracing innovation to reduce our operational costs and achieve the highest standards of quality," said Moulton Niguel Director Gary Kurtz.
A leader in water innovation, Moulton Niguel has adopted state-of-the-art technology and implemented new data management tools. The District is currently utilizing cloud-based software to test a pilot program that provides customers with hourly consumption data. Amazon Web Services, the cloud division of Amazon, recently recognized Moulton Niguel's efforts to provide customers with real-time water consumption data by awarding the District with top honors during this year's annual global competition for cloud innovation.

"New technologies and data management tools can help our staff be even more efficient, which translates to enhanced customer service and dollars saved for our customers," said Moulton Niguel Director Duane Cave. "For example, some of our data tools help us identify leaks before they become more costly problems. Every customer has access to an analytics platform that provides user-friendly dashboards and apps to track their individual water use."
Prudent Financial Reserves & Emergency Water Supplies
Moulton Niguel Director Larry Lizotte, who has served on the Board since 1970, emphasized the District's steps to maintain prudent financial reserves. The 2018-19 MNWD budget includes $35 million in emergency reserves.
"Based on my half-century of experience serving the public, I know it's always wise to maintain a budget reserve," said Director Lizotte. "Given our District's financial management and resiliency during both normal rain years and drought years, we've been recognized statewide, and our customers benefit from the stability."
Over the last decade, Moulton Niguel's Board of Directors has invested more than $75 million to increase the District's water storage capacity. It's now estimated that even in case of a major outage, Moulton Niguel customers have nearly a month's supply of water.
The Board-adopted operating and capital improvement program budget and other financial reports can be accessed online at mnwd.com/finance.
Moulton Niguel Water District provides high-quality drinking water, recycled water and wastewater treatment services to customers in Aliso Viejo, Laguna Niguel, Laguna Hills, Mission Viejo, San Juan Capistrano and Dana Point. A leader in environmental protection, Moulton Niguel maintains the lowest average bill in South Orange County.