Donald R. Froelich
Director, Moulton Niguel Water District
Biography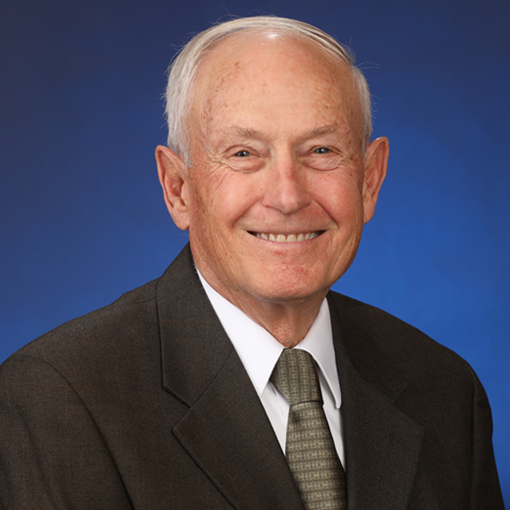 Donald R. Froelich
Director
Donald R. Froelich serves as an elected member of the Board of Directors for the Moulton Niguel Water District.
For the past decade, Director Froelich has applied his engineering knowledge, legal acumen, and technical skills in overseeing Moulton Niguel's robust infrastructure system, which includes more than 1,300 miles of water, wastewater and recycled water pipelines, approximately 20,000 valves, 53 pump and lift stations, 39 reservoirs, and four treatment plants.
During his previous term as president and later vice president of the Board of Directors, Director Froelich helped develop the District's ten-year capital improvement plan, which will invest $533 million into upgrading Moulton Niguel's extensive water infrastructure system. Thanks to its fiscal discipline and strategic long-term planning, the District has been investing in its infrastructure while maintaining the lowest water rates in South Orange County.
A registered California civil engineer and former Grade 4 California Water Treatment Plant Operator, Director Froelich digs into the nuts and bolts of the water, wastewater and recycled water operations at the District. His 50-year professional career included various management roles at the City of Glendale Water and Power Department and Metropolitan Water District of Southern California.
Director Froelich takes great pride in listening to Moulton Niguel's customers and identifying new ways to improve service, streamline operations, and save taxpayer funds in the community. For example, as Chairman of the Saddleback Valley Unified School District Citizens Oversight Bond Committee, Director Froelich helped ensure that $160 million in school bond construction resources reached local classrooms and facilities that voters intended to assist.
In addition to his service at Moulton Niguel, Director Froelich serves on the Orange County Waste Management and Recycling Commission, which oversees the management of the landfills in Orange County. In this role, Commissioner Froelich promotes environmentally responsible waste practices to protect our beaches, creeks and natural habitats. He is also an alternate representative to the Independent Special Districts of Orange County (ISDOC) and the South Orange County Wastewater Authority (SOCWA).
Director Froelich received a Bachelor of Science and Master of Science in Civil Engineering from the University of Southern California, and a Bachelor of Law (LL.B.) from Blackstone School of Law. He is a registered Civil Engineer and a member of the State Bar of California. Donald and his wife, Karen, live in Laguna Hills, where they recently celebrated their 50th anniversary.