Richard S. "Dick" Fiore
Director, Moulton Niguel Water District
Biography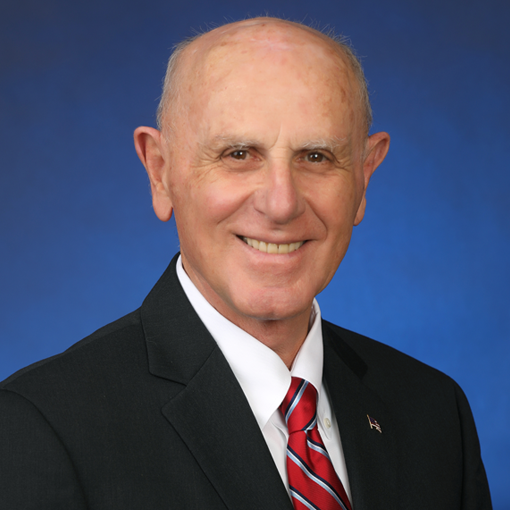 Richard S. "Dick" Fiore
Director
Richard S. "Dick" Fiore serves as an elected member of the Board of Directors for the Moulton Niguel Water District.
First elected to the Moulton Niguel Board in 1977, Director Fiore has played a key role in guiding the District through its years of rapid growth and development and multiple periods of drought.
Director Fiore has held numerous leadership positions at Moulton Niguel, including President of the Moulton Niguel Board of Directors and Chairman of the District's Finance, Legal, Engineering, Outreach, and Community Relations committees. He currently chairs the Administrative Committee. Director Fiore is proud that Moulton Niguel's responsible long-term planning and well-maintained water and wastewater systems provide customers with reliable service at low rates.
Throughout his career, Mr. Fiore has focused on ways to serve the community, including 20 years of service in the Lions Club. As a member and chairman of the Planning Committee of the former Mission Viejo Municipal Advisory Council, he reviewed land use plans proposed by the Mission Viejo Company for the development of Mission Viejo.
A charter member and former chairman of the Community Associations Institute (CAI) California Legislative Action Committee (CLAC), he has also been a leader in the development of responsible legislation affecting community associations and residential communities in California and South Orange County.
His contributions have been recognized with the national CAI's Excellence in Public Affairs, Outstanding Volunteer Service and President's Awards, the CAI Research Foundation President's Award, and the CAI Orange County Regional Chapter's May Russell Hall of Fame and President's Awards.
Mindful of the region's needs, Director Fiore has supported smart growth and development within the District by building, maintaining, and upgrading a state-of-the-art water and wastewater system that will continue to serve customers for generations to come.
Director Fiore is a graduate of Occidental College and the University of California Hastings College of the Law, and had his mediator training at the Harvard Law School Program of Instruction for Lawyers.
In 1968, he was admitted as a member of the State Bar of California and began his legal career as an attorney in the Los Angeles County Public Defender's Office. He is the founder of Fiore Racobs & Powers, a law firm providing legal services to residential and commercial community associations. The firm now has four offices serving Southern California.
Since 1971, Director Fiore and his wife, Carol, have lived in Mission Viejo, where they raised their three children and have been active in various youth sports, school and arts programs. They are enjoying their six grandchildren.