Joone Kim Lopez
General Manager, Moulton Niguel Water District
Biography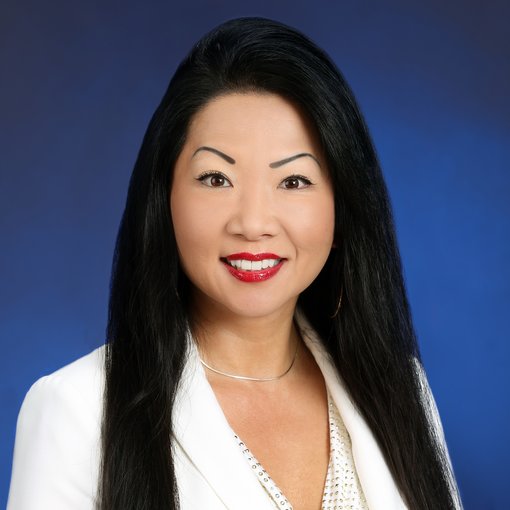 Joone Kim Lopez
General Manager
Joone Lopez is the General Manager of the Moulton Niguel Water District, which provides water, wastewater and recycled water services to six cities in South Orange County. Before joining Moulton Niguel, she served as the General Manager of Calaveras County Water District located in Northern California. Joone's prior experience includes working for Apple Valley Ranchos Water Company as its Assistant General Manager and serving as the Deputy General Manager of Central Basin Municipal Water District.
Joone is a Board Member for California WateReuse Association, California Water Data Consortium, Southern California Water Coalition, South Orange County Wastewater Authority, WaterNow Alliance, and Association of California Water Agencies. Additionally, she serves on The Alfred E. Alquist Seismic Safety Commission, The Water Environment Federation's Diversity and Inclusion Task Force, UC Irvine Water Leadership Board, Water Education for Latino
Leaders (WELL) Board, BAYWORK Advisory Committee for its Digital Worker Initiative, The National Association for the Advancement of Colored People California/Hawaii Executive Committee, The California State University, Fullerton Center for Real Estate Advisory Board, and The Korean American Coalition Board of Directors. She's also a founding member of The California Data Collaborative, a non-profit representing 21 million Californians, focused on leveraging data and technology to enhance statewide water management policies.
In her personal time, Joone serves as a Board Member for Make-A-Wish Foundation's Orange County & Inland Empire Chapter, Tilly's Life Center, and United Way Orange County Leadership Council to End Homelessness.
Preceding her career in the water industry, Joone was a Police Officer for the City of Pasadena, where she received the Silver Medal of Courage for valor under fire. She holds a Master's Degree in Public Administration from California State University of Northridge and a Bachelor's Degree in Communications from University of California San Diego.
You can contact Joone through the following platforms:
Email: jlopez@mnwd.com
Instagram: @joloh2o
Cell: (949) 444-6994
Office: (949) 448-4071