William "Bill" Moorhead
Director, Moulton Niguel Water District
Biography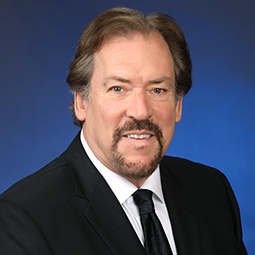 William "Bill" Moorhead
Director
William "Bill" Moorhead serves as an elected Director of the Moulton Niguel Water District.
Since his days collecting lake and stream samples as a high school student, Director Moorhead has made water his life's work. He draws upon his 44 years of in-depth experience in water, wastewater, and engineering to help guide Moulton Niguel's operations, finances, and community outreach initiatives.
A registered civil engineer and principal water engineer, Mr. Moorhead understands the challenges of managing complex projects while ensuring fair and equitable water rates for customers. He supports investing in state-of-the-art infrastructure and promoting sustainable water policies that will help the District prepare for perennial drought cycles and uncertainty over imported water supplies.
Director Moorhead is building bridges with customers, community organizations and other water agencies as Moulton Niguel's representative on the South Orange County Watershed Management Area (SOCWMA) and an alternate for the California Association of Sanitation Agencies (CASA).
Before joining the Moulton Niguel Board of Directors, Mr. Moorhead shared his love of water and professional expertise with the community as a member of Moulton Niguel's Citizens' Advisory Committee.
Among his many professional achievements, Mr. Moorhead is past President of the Orange County Water Association (OCWA) and past Chairman of the California Water Environment Water Association's (CWEA) Technical Certification Program. He has been honored as "Operator of the Year" and is a recipient of the "Engineering Achievement Award" by the CWEA. In 2013, Mr. Moorhead was the recipient of the Engineering Best Projects Award from Engineering News Record for Anaheim's Recycled Water Demonstration Facility.
An active community volunteer, Mr. Moorhead has volunteered as a board member for the Model United Nations Program at Mission Viejo High School and as a delegate for the Lake Mission Viejo Association and currently serves as a Board Member. He received his Bachelor of Arts in Biology from Washington and Jefferson College and Master's Degree in Civil/Environmental Engineering from Loyola Marymount University.
Bill and his wife, Beverly, raised their daughter in Mission Viejo, where they have lived for nearly three decades.