Moulton Niguel Water District has approved a balanced budget for the 2021-22 Fiscal Year that continues its investments in providing safe and reliable services to customers in Laguna Niguel, Aliso Viejo, Mission Viejo, Laguna Hills, Dana Point and San Juan Capistrano.
Following a six-month public budget process, the Moulton Niguel Board of Directors approved a $138.3 million plan, which will fund water and wastewater services for more than 170,000 customers in South Orange County.
"With this balanced budget, Moulton Niguel will continue providing safe and reliable service to our customers," said Brian S. Probolsky, Moulton Niguel Board President. "This year, we are reinvesting more than $56 million in ratepayer funds toward critical infrastructure projects."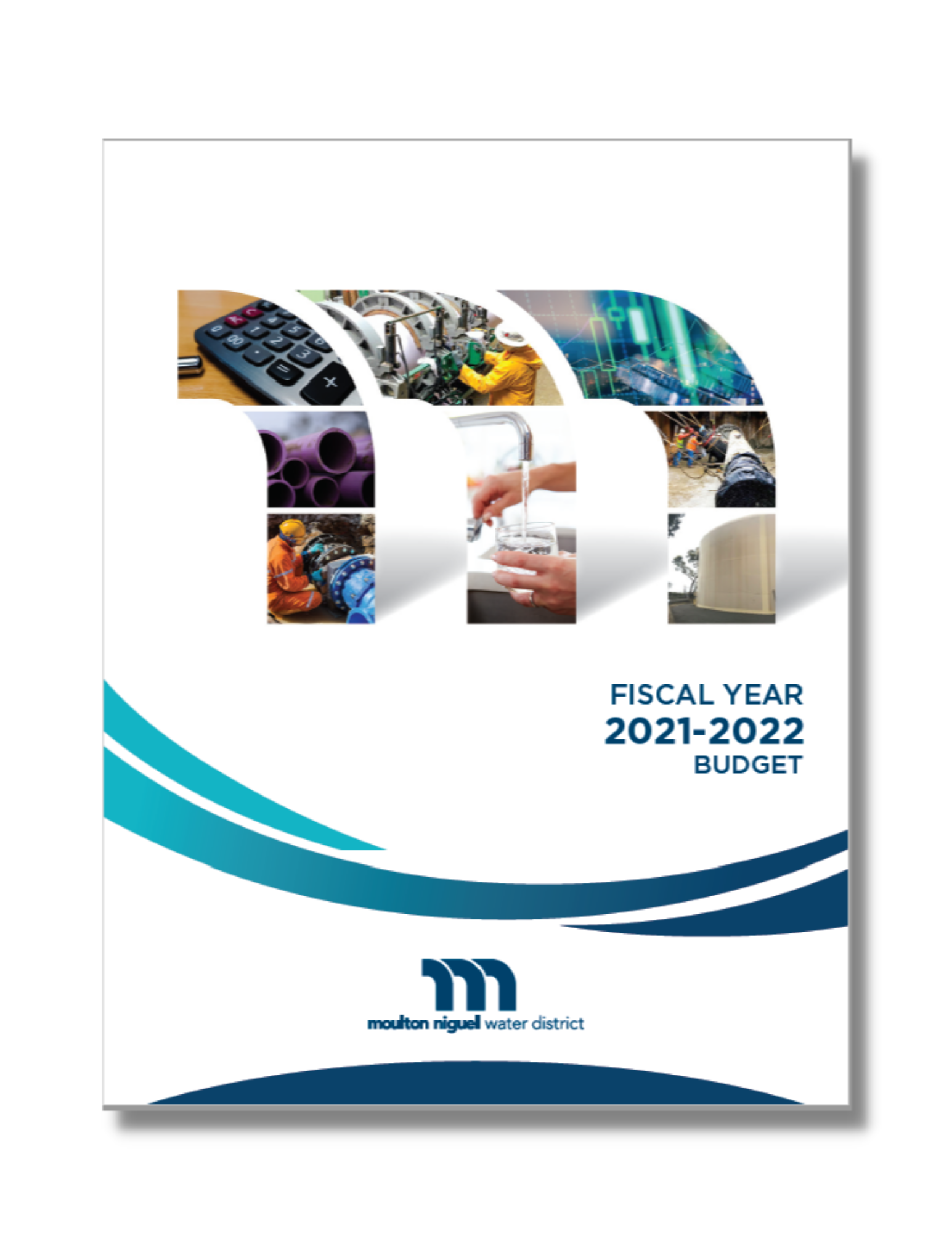 10-Year Water Infrastructure Plan 
As in years past, investments in capital infrastructure remain the largest budget line item — with this year's budget allocating $56 million toward District and regional capital projects. In total, Moulton Niguel's 10-Year Capital Improvement Plan will invest $611 million to maintain a strong and robust water and wastewater infrastructure system.
"With so much uncertainty, we've made it our highest priority to responsibly plan for the future," said First Vice President Duane D. Cave, who has more than four decades of experience in public utilities. "Our customers should know that we plan and prepare for any potential emergency."
The District operates an extensive infrastructure system that includes more than 1,300 miles of water, wastewater and recycled water pipelines; approximately 20,000 valves; 53 pump and lift stations; 39 reservoirs; and three treatment plants.
Water Reliability during California's Emerging Drought 
To ensure water reliability for its customers throughout this next anticipated drought, the District's budget includes more than $30 million for water reliability projects.
"We are expanding our water reuse programs and evaluating additional water reliability projects, while also maintaining a prudent financial reserve," said Moulton Niguel General Manager Joone Lopez.
Moulton Niguel is also preparing for the future by setting aside a sizable budget reserve. Under the 2021-22 budget, Moulton Niguel will maintain $71 million in total reserves.
Award-Winning Transparency & Accountability 
Moulton Niguel has earned numerous accolades for its prudent financial planning. For more than a decade, the District has been honored by the Government Finance Officers Association for excellence in financial reporting. Last year, the association also awarded Moulton Niguel with its 2020 Distinguished Budget Presentation Award.
Both Fitch Ratings and S&P Global Ratings, two of the world's leading independent rating agencies, have each assigned Moulton Niguel the highest possible credit rating of AAA, in part, due to the District's balanced budgets, financial reserves and Capital Improvement Program.
In response to the COVID-19 pandemic, the District has expanded its online services and seen rapid growth in its customer portal. More than 38,000 customers have accessed their water usage information, paid their bill or researched conservation programs through MyWater MNWD.
"We know many of our customers are still going through tough times," said Vice President Donald R. Froelich. "Our staff are focused on delivering enhanced services at the lowest possible cost."
A copy of the FY 2021-2022 Moulton Niguel Budget available here.
Moulton Niguel Water District delivers high-quality drinking water, recycled water and wastewater services to customers in Laguna Niguel, Aliso Viejo, Mission Viejo, Laguna Hills, Dana Point and San Juan Capistrano. A leader in conservation and environmental protection, Moulton Niguel maintains the lowest average water bill in South Orange County.