Before and After Photo Gallery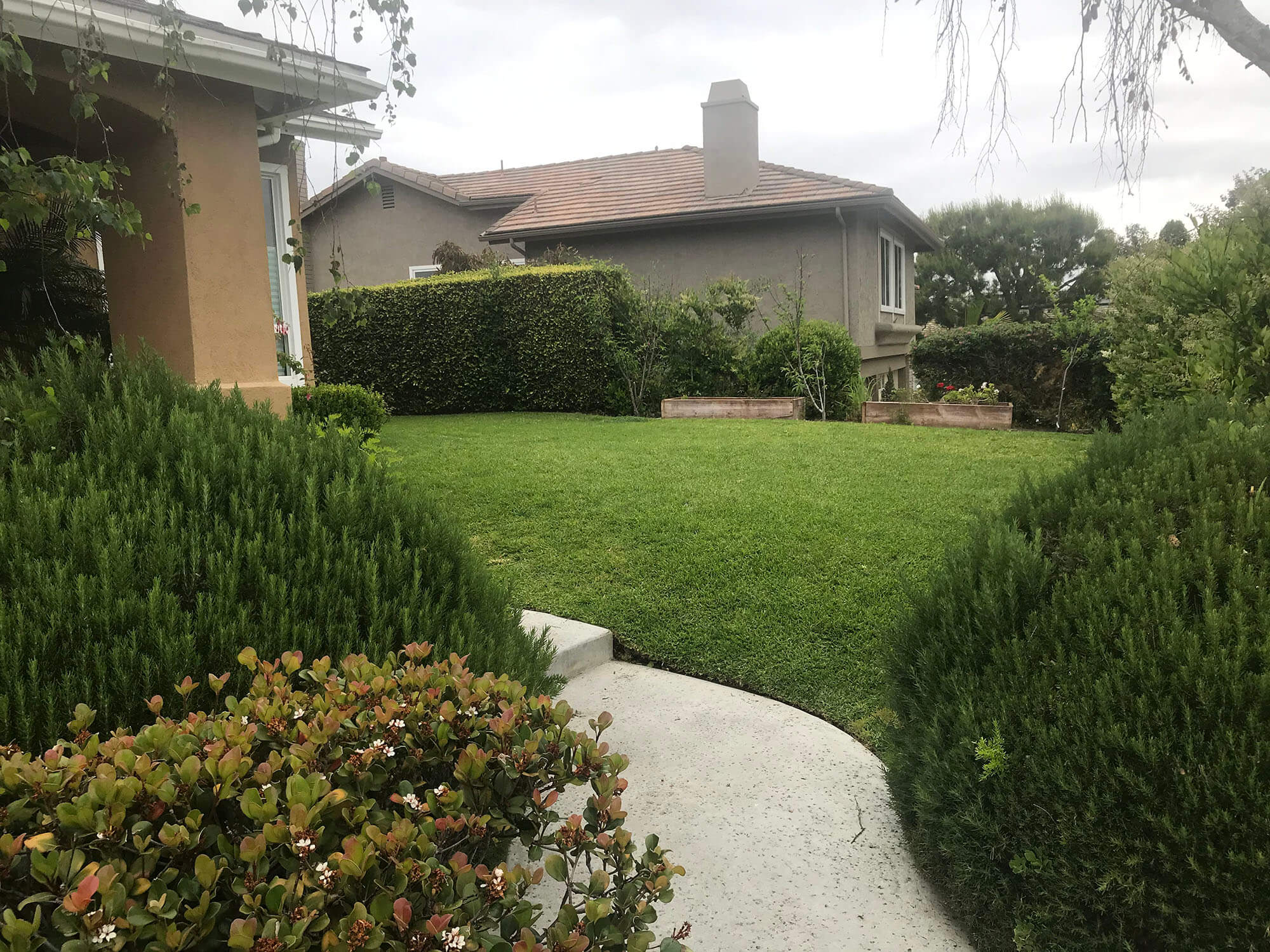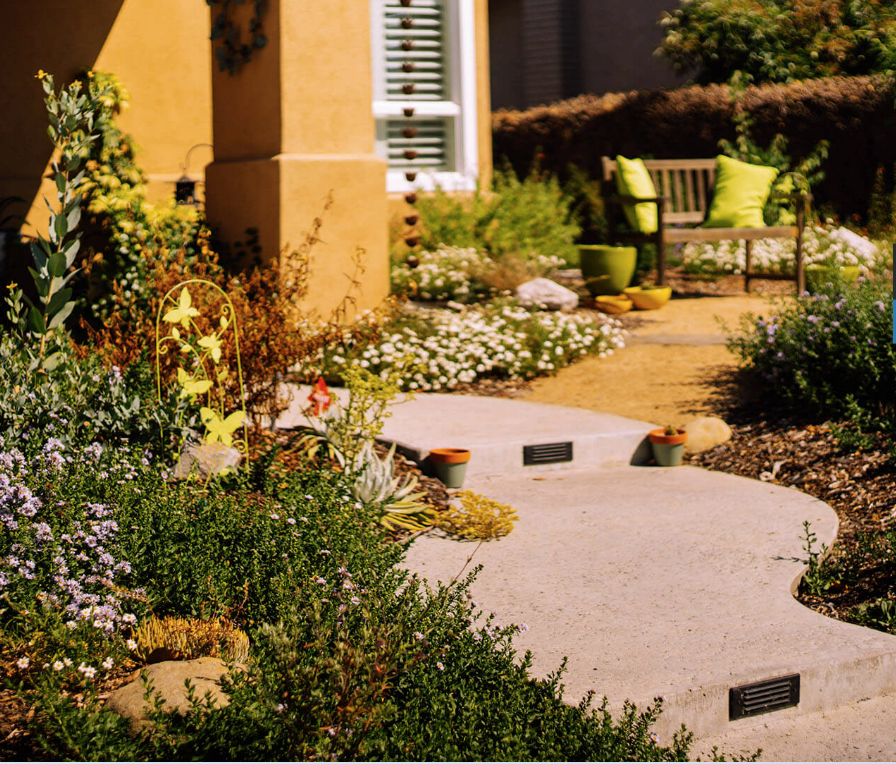 We have received positive comments from neighbors who walk dogs by the house. Some like the landscape and some mentioned that my garden with native flowers and bushes looks as if they were walking through a trail. We recommend NatureScape to anyone who wants to conserve water and bring nature back to your yard.
— MICHINO GUSTAFSON
Interactive Tour
Thank you for visiting the Stange's NatureScape garden! Look for the light blue "i" circular icon in the image below, and hover your mouse over it to learn about some of the unique features included in this garden.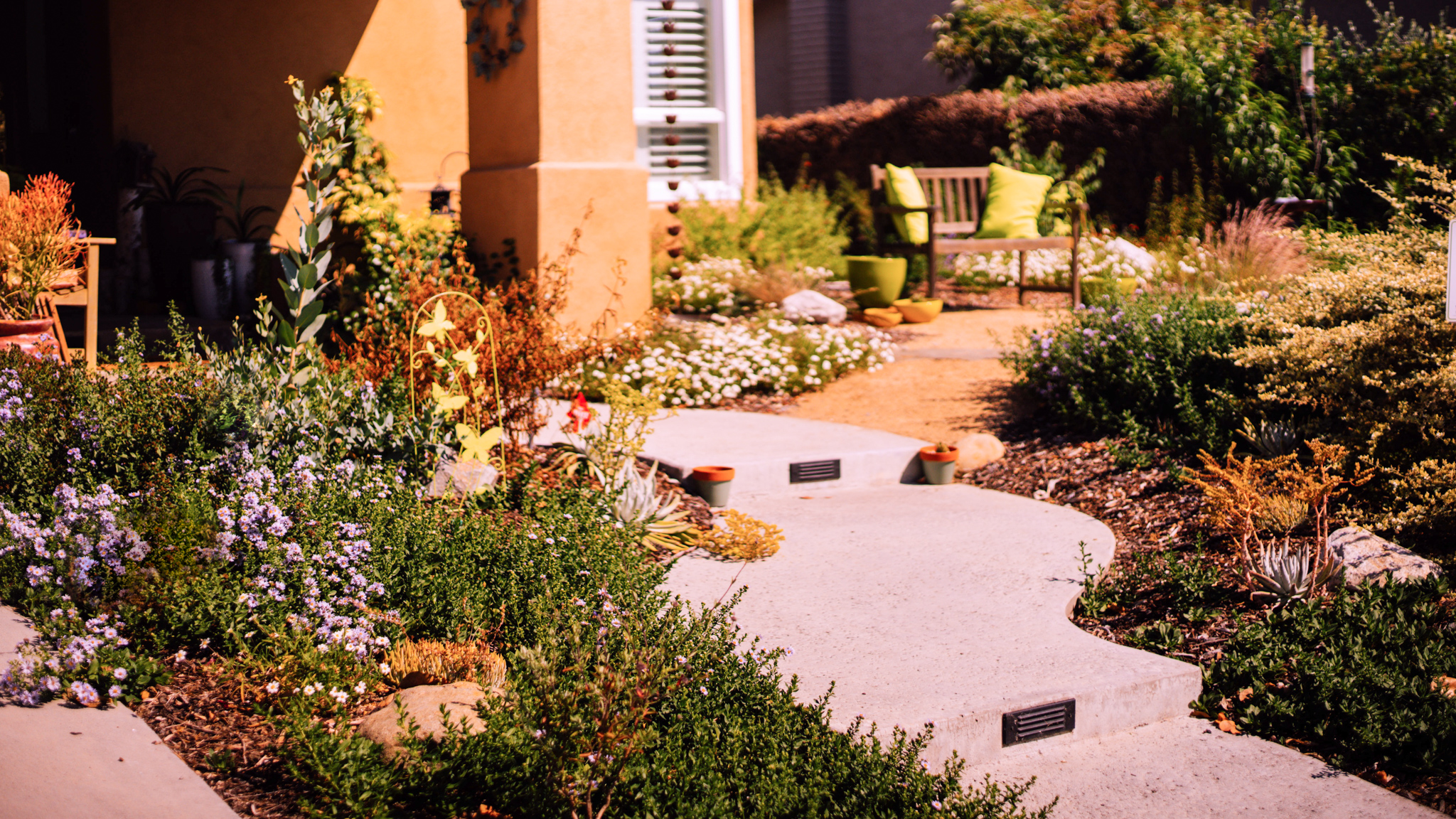 Ready to Start Your NatureScape Project?
Whether you're ready to begin your NatureScape journey, or want to learn more about plants native to your location, check out the many
resources we have to offer.