When:
October 29, 2020 @ 8:30 am – 10:30 am
2020-10-29T08:30:00-07:00
2020-10-29T10:30:00-07:00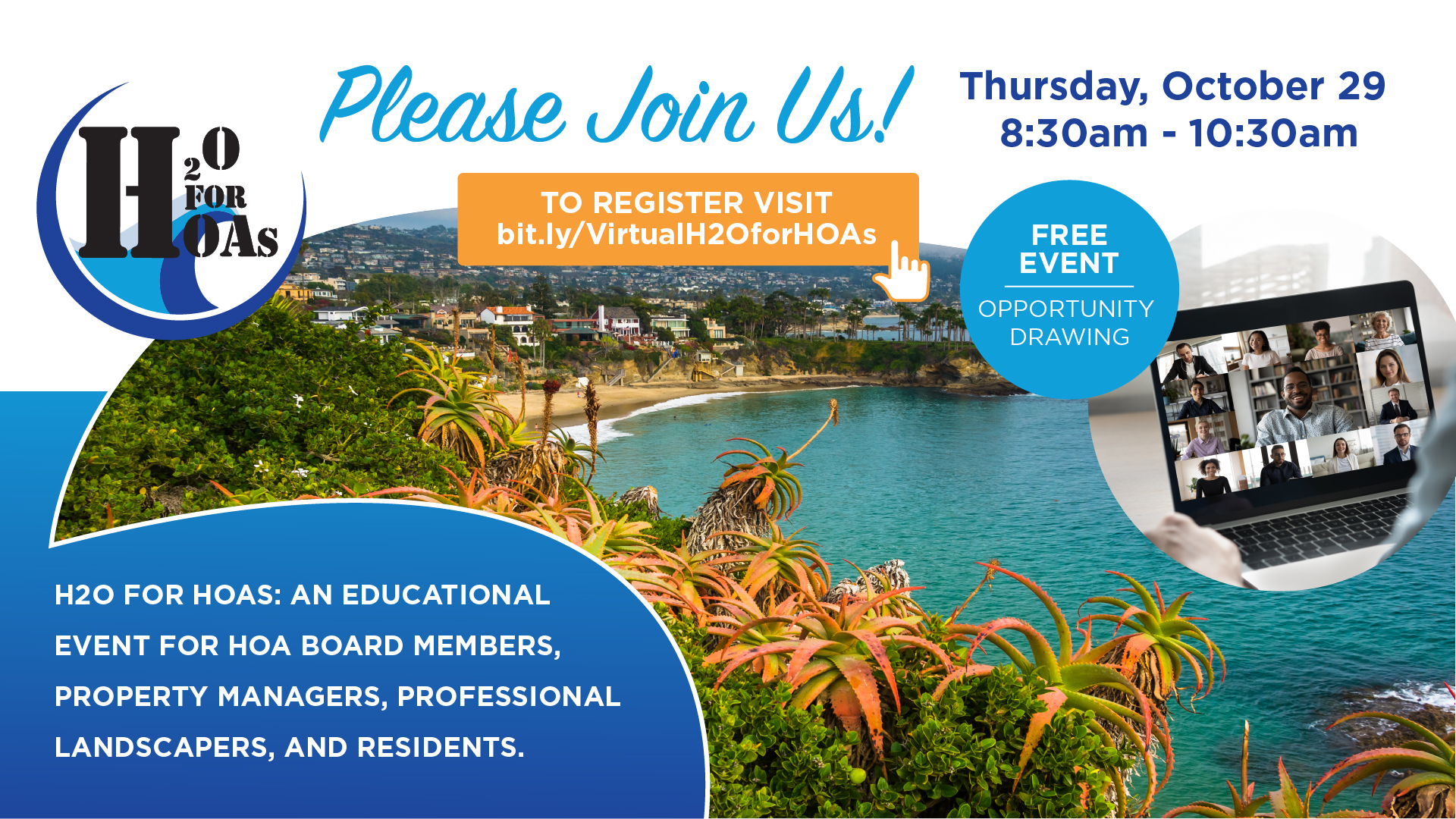 Our fourth annual H2O for HOAs is virtual!
In partnership with regional cities and water districts, Moulton Niguel Water District is leading an initiative to bring together the HOA community, particularly Board Members, Property Managers, Professional Landscapers, and Residents, to provide education and information on various topics relating to water management.
Event Info:
Date: Thursday, October 29, 2020
Time: 8:30 am – 10:30
Location: Online via Zoom webinar
Registration: The event is FREE, but registration is required. We look forward to your attendance!
2020 Speaker Line-Up:
"Stormwater Best Management Practices"
Devin Slaven, Environmental Manager, City of Lake Forest
"Water Efficiency: Best Practices, Tools, and Resources"
Lindsey Stuvick, Water Efficiency Manager, Moulton Niguel Water District
"Building Better Communities with Community Associations Institute: Education, Networking and Advocacy for Common Interest Developments"
Anna Lisa Lukes, Executive Director, Community Associations Institute – Orange County
"FireScape – Beautiful and Smart!"
Marianne Hugo, Garden Director, Orange County Coastkeeper
Registration:
To register please visit bit.ly/VirtualH2OforHOAs