California has signed a landmark agreement to share the latest water technology, research and management techniques with the Kingdom of Denmark.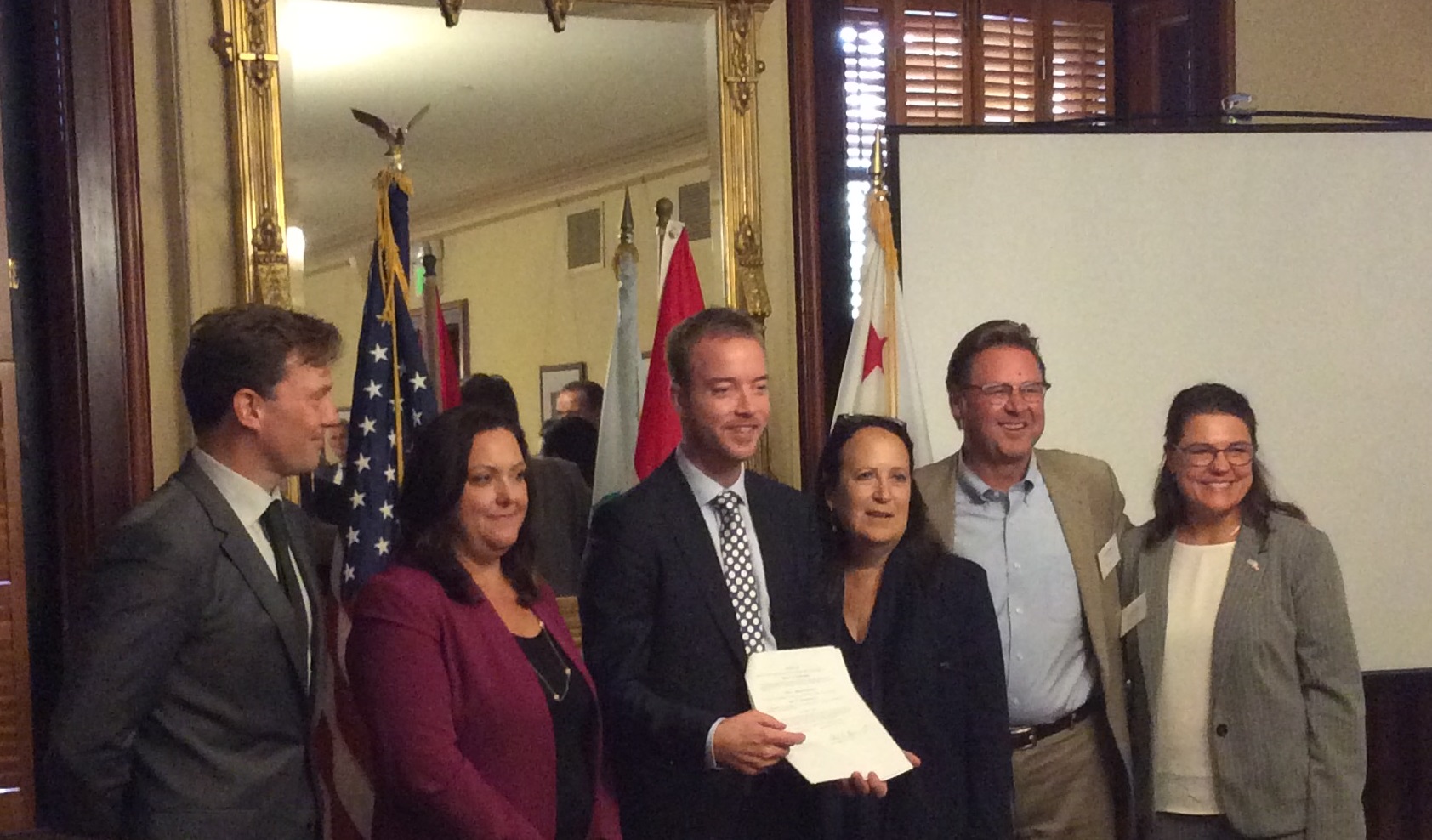 Over the next five years, water officials from the two governments will cooperate on water resource management, identify new ways to increase efficiencies, and enhance operational performance at water and wastewater treatment facilities.
"We have a lot to offer, but we also have a lot to learn," said Esben Lunde Larsen, Denmark's Minister for Environment and Food. "We look at it as a win-win."
Danish Ambassador to the United States H.E Lars Gert Lose joined officials from the Department of Water Resources, the State Water Resources Control Board, and the Office of Governor Jerry Brown at a September kickoff event, held at the Leland Stanford Mansion in Sacramento. Water experts from both the public and private sector welcomed the opportunity to work side-by-side with their Danish counterparts.
"We are honored to participate in this global partnership," said Joone Lopez, general manager at Moulton Niguel Water District, one of a handful of local California water agencies showcased at the inaugural event. "This agreement is an opportunity to highlight our successes and bring new ideas back to the communities we serve."
Denmark: Leader in Groundwater Management
Danish officials first proposed the idea for the transatlantic partnership, and California water officials jumped at the chance.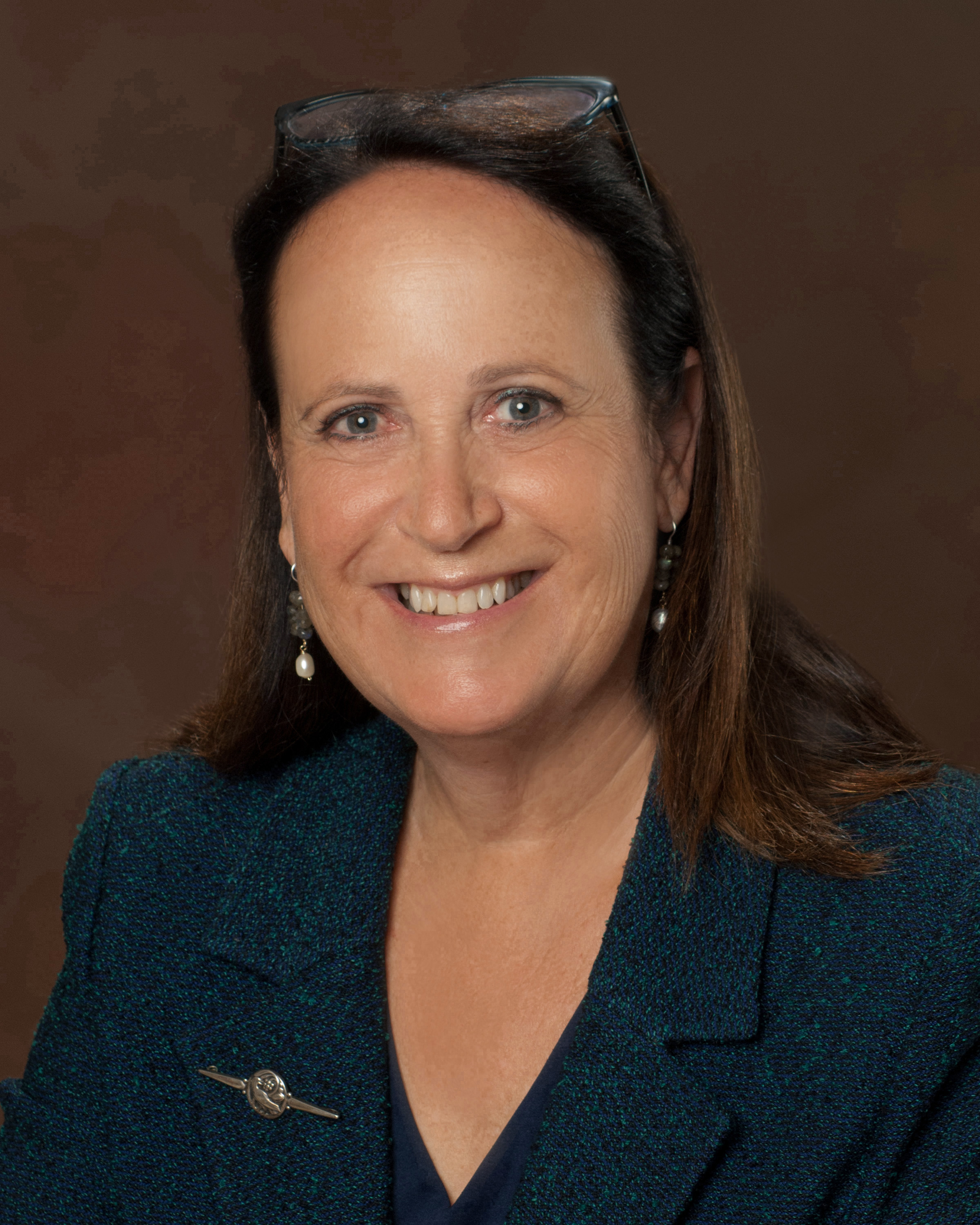 "This is just the beginning of a beautiful friendship," said Felicia Marcus, Chair of the State Water Resources Control Board. "The Danes originally reached out to us, and we snapped up the opportunity spend some time with them because they have worked really hard and done some phenomenal things."
Among the areas where the Danes have excelled: groundwater management. In 1999, the Danish Government launched a national groundwater mapping program to gain detailed information about the country's aquifers and to fortify against their vulnerabilities. The mapping project was driven largely out of necessity.
"Denmark is 100% reliant on groundwater," explains Erik Ekdahl, Director of the Office of Research, Planning and Performance at the California State Water Resources Control Board. "They're extremely focused on source water protection."
California: Depleted Groundwater Aquifers
Denmark's 20-year head start on groundwater mapping techniques will come in handy as California continues to recover from its historic drought. The state officially declared an end to the severe drought back in April, and although the snowpack and major reservoirs have returned to above-historic average levels, groundwater storage is still suffering.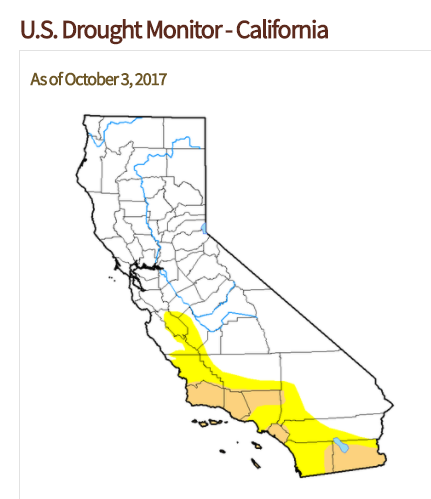 "Groundwater aquifers recover much more slowly than surface water and are limited, among other things, by how much and how fast water can recharge," the U.S. Geological Survey California Water Science Center writes on its website.
Danish officials say that they're happy to provide the state with the knowledge and expertise developed over the past two decades.
"The answers might not be 100% identical," writes Danish Trade Commissioner and Consul General Jakob Andersen, who is responsible for promoting Danish sustainability solutions, "but lessons learned and solutions developed in Denmark over almost 20 years of the Danish Groundwater Mapping Program, will help inform our Californian counterparts going forward."
Worley: Turn Potential into Real, Concrete Ideas
In addition to groundwater, the partnership will also bolster California's water management programs.
Water World Magazine notes that Denmark has achieved remarkable success with innovative water management programs. One facility, the Marselisborg wastewater treatment plant, produces "40 percent more electricity than it needs and 2.5 GW of heat for the district heating system without adding external organic waste or carbon."
"They're really leaders in using water efficiently," says Max Gomberg, Climate Change Manager at the California State Water Resources Control Board.
Water experts are optimistic that the deal will deliver "concrete" solutions.
"The great potential is there," said Tim Worley, Executive Director at California-Nevada Section of the American Water Works Association. "We're now at the stage to turn that potential into real, concrete ideas."
Moulton Niguel Videos: 2017 California-Denmark Water MOU
California-Denmark Water MOU: Goals
Promoting knowledge and solutions of joint interest related to sustainable groundwater
management – including groundwater mapping, water data collection and management,
and identifying effective strategies and actions for groundwater sustainability.
Identifying challenges and finding effective solutions associated with water conservation, water use efficiency, reduction of water loss, and energy use in the distribution system. Sharing ideas and approaches for auditing and benchmarking of water utilities in order to and promote sector learning
are also critical components of this priority.
Sharing of best practices, regulatory approaches, research, and potential solutions for wastewater treatment – particularly focused on reducing the carbon footprint, increasing energy efficiency, promoting resource recovery of valuable nutrients such as phosphorous, and optimizing the production of renewable energy.
Sharing ideas and knowledge on how to stimulate innovation and facilitate entrepreneurship within our water sectors including innovative financing mechanisms for water resources management.
Learn More: CA-Denmark Water MOU